Anhui University Press donated books to international students
2021-01-24
January 22 afternoon, Anhui University Press book donation to our school for international students at the ceremony chime Court South Campus, Building 7, International House reading room. Vice Presidents Cheng Yanlei and Zhou Fei attended the donation ceremony. Leaders of the publishing house, the International Education Institute and representatives of international students attended the ceremony.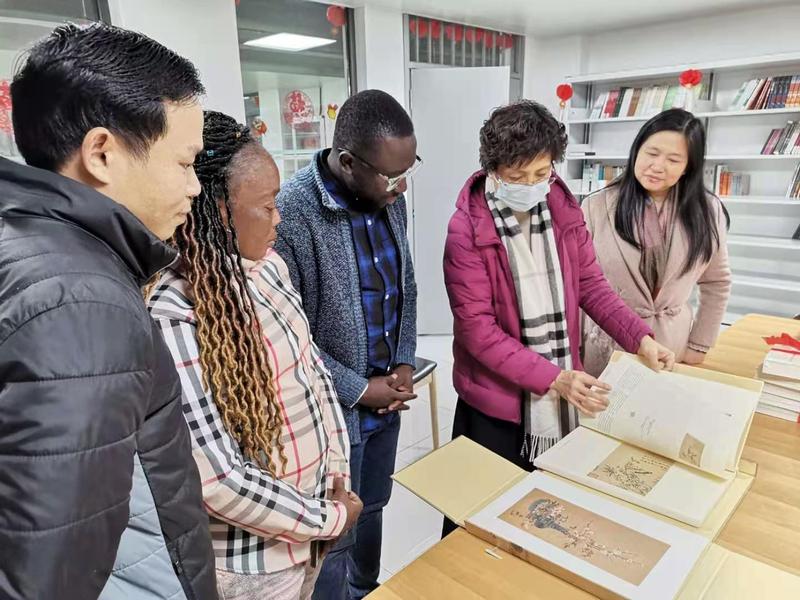 The clean and tidy reading room for international students is newly decorated with red lanterns, window grilles, and Chinese characters, which is full of a strong festive atmosphere. The guests and students participating in the donation ceremony gathered together and had a cordial conversation. The atmosphere was warm and full of warmth. While sending New Year greetings to the international students, Vice President Cheng Yanlei and Zhou Fei said that the school always cares about the lives and learning conditions of international students, and will continue to provide various supports and guarantees for international students staying in the school during the winter vacation. Everyone's normal to study and live. The school publishing house donated books this time and sent a wealth of spiritual food to the students. I hope everyone can study and live with peace of mind on campus, constantly improve themselves, and make their own contributions to the enhancement of Sino-foreign friendship in the future.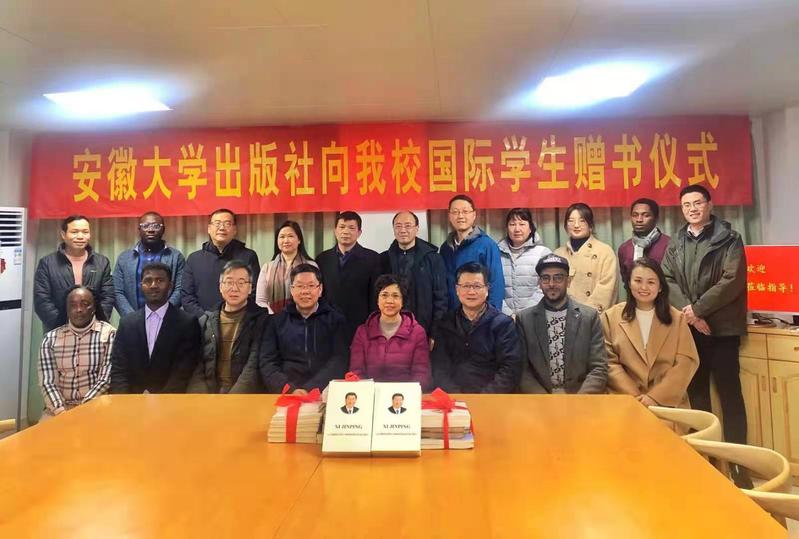 Chen Lai, the president of Anhui University Press, said that in the future, we will make full use of multiple channels to donate more books to international students and provide them with more learning resources. The assistant to the student principal and Sudanese student Dashan expressed his gratitude on behalf of the international students. He fondly reviewed the various support and assistance the school had provided to international students during the epidemic and quoted the verse "This peace of mind is my hometown" to express the students The mood of taking Ann University as home. The students present all expressed that they will live up to the care and expectations of the school and teachers, study hard, increase their knowledge, and bring the deep friendship of the Chinese people and China's advanced development experience back to their countries in the future.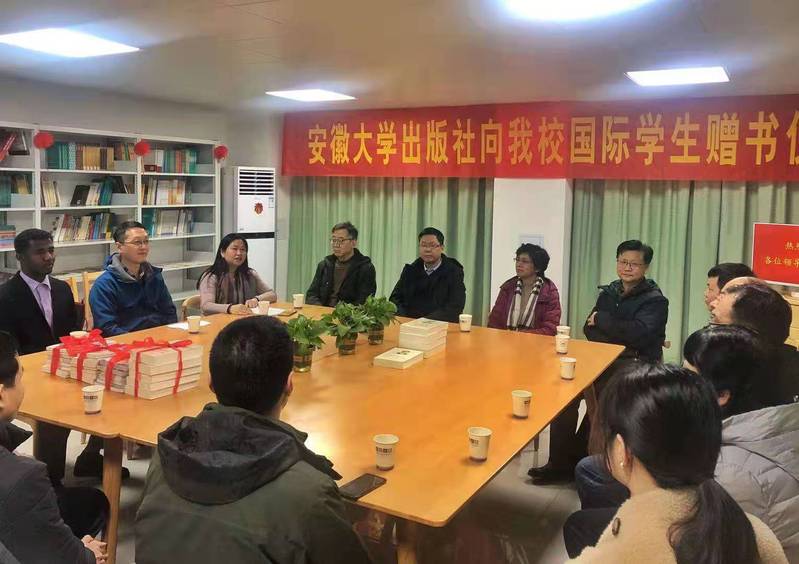 The school publishing house donated a total of 345 books to international students this time, covering China's society, politics, economy, culture, art and many other fields. In the future, the School of International Education will further enrich the types and collection of books in the international student reading room through multiple channels, and create more convenient conditions for students to study.