Online Seminar for Universities in Anhui
2021-04-12
On April 10th, in order to strengthen the promotion of international student enrollment under the normalization of epidemic prevention and control, our school participated in the "China Anhui University Online Explanation" jointly organized by the Anhui Chamber of Commerce in Indonesia, Bona Education in Indonesia, and the Chinese Education Coordination Agency of West Xenopus Province in Indonesia meeting".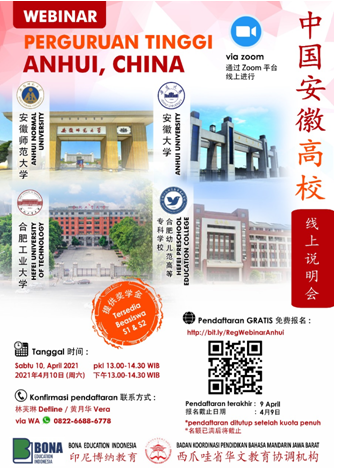 This conference took the form of a video conference. Four Anhui colleges and universities, including Anhui University, Hefei University of Technology, Anhui Normal University, and Hefei Preschool Teachers College, respectively carried out lectures on enrollment policies for studying abroad. Representatives of relevant universities, high schools, junior high schools and elementary schools in Indonesia and Representatives of students and parents who wish to study abroad also participated in the event.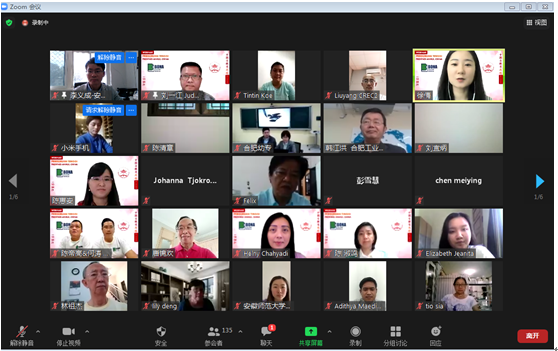 At the meeting, Mr. Li Yicheng from the Admissions Office of the International Education College first briefly introduced the characteristics and advantages of Anhui University's international student education, and explained the study abroad programs and related specific admission policies of Anhui University in detail for everyone.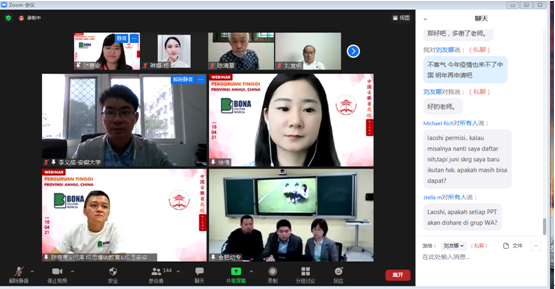 Indonesian students Yang Linna and Huang Shanwei, outstanding graduates of Anhui University, shared their learning experience at Anhui University as graduate representatives and participants.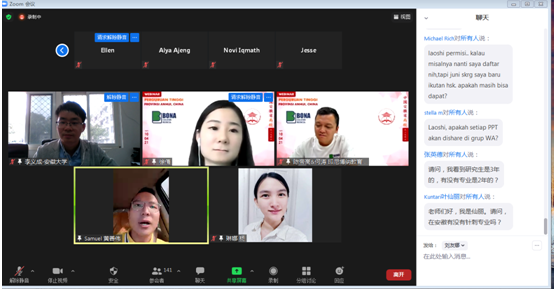 The atmosphere of the whole press conference was enthusiastic, and the participants actively participated and actively communicated with the staff of our hospital online. The press conference achieved a good publicity effect and further expanded the international influence of our school.