Our school held the "Gate of All Wonders" 2019 International Student Cultural Exhibition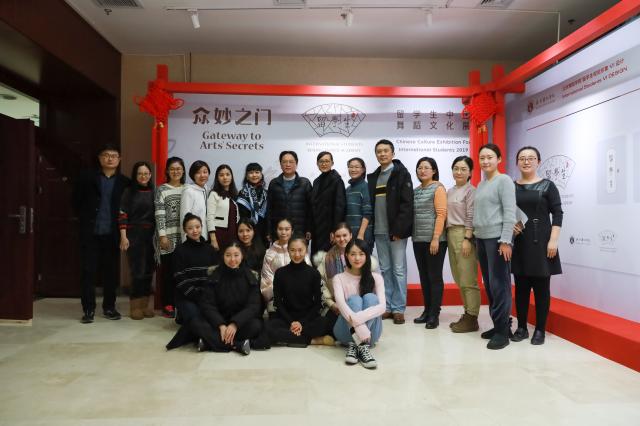 On December 18, the "Gate of All Wonders" 2019 International Student Culture Exhibition kicked off. Our school's principal Guo Lei and deputy party secretary Liu Lan attended the opening ceremony. Huang Yihua, director of the Chinese Folk Dance Department, Zou Zhirui, director of the Ballet Department, Jin Hao, director of the Dance Institute, Zhang Yanjie, director of the journal editorial department, and Tan Yanqian, director of the International Cooperation and Exchange Office, etc. Participate in and visit the cultural exhibition together. This cultural exhibition focused on displaying the paintings, calligraphy and handicrafts of our school's international students in the course of "Chinese History and Culture Overview". At the same time, it also exhibited the rich and colorful culture of our school's international students during their stay in the school through physical objects, photos, videos, etc. Activities and outstanding achievements in various aspects of dance, Chinese language learning and foreign cultural communication.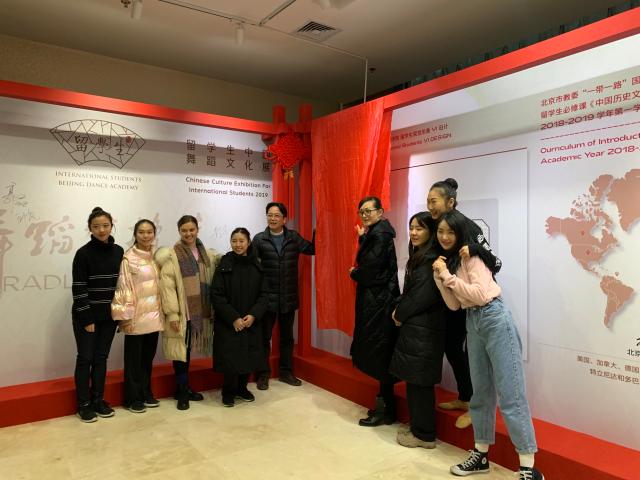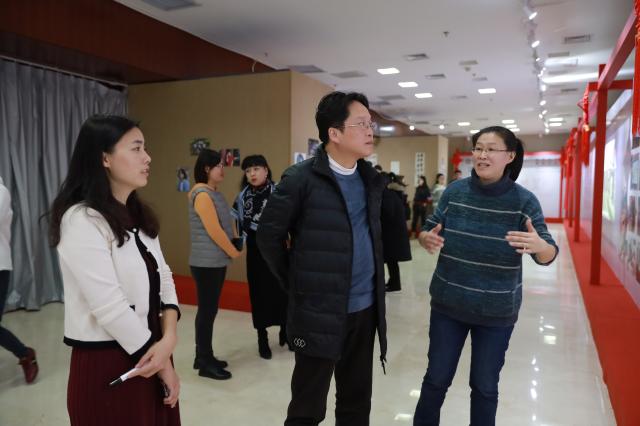 "Chinese History and Culture Course" is a compulsory course specially set up by the school for international students. The content includes Chinese traditional painting, ancient poetry, traditional architecture, traditional bonsai, calligraphy, Chinese Peking opera, Kunqu opera, martial arts, and Chinese folk dance culture. Chinese and English bilingual teaching is conducted in the form of expert group courses, and Associate Professor Zhang Yanjie, director of the editorial department of the journal, serves as the course leader. In the past three years, relying on the school's "One Belt One Road" talent training project curriculum construction has achieved obvious results, and has played an important supporting role in improving the quality of our school's international student training.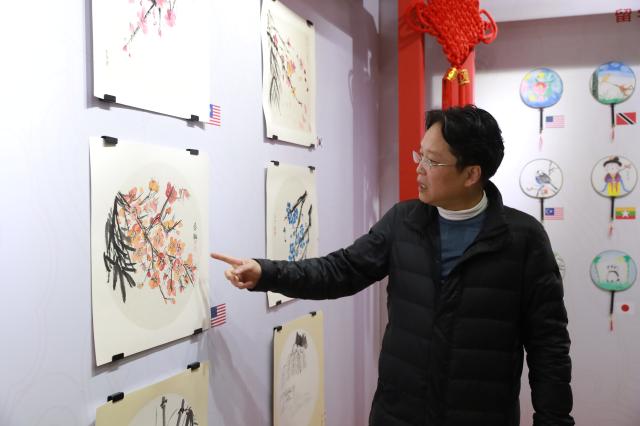 President Guo Lei spoke highly of the cultural exhibition. On the one hand, the exhibition focused on showing the school's fruitful achievements in the education and management of international students, reflecting the rich campus culture of international students, and the internationalization of the school. An important manifestation of the construction; on the other hand, the self-identity of the international students in the school has been enhanced through the exhibition, and they are proud and proud of being a student of the Beijing Dance Academy.