Stay With You—A letter from all the overseas students of Beiwu to the school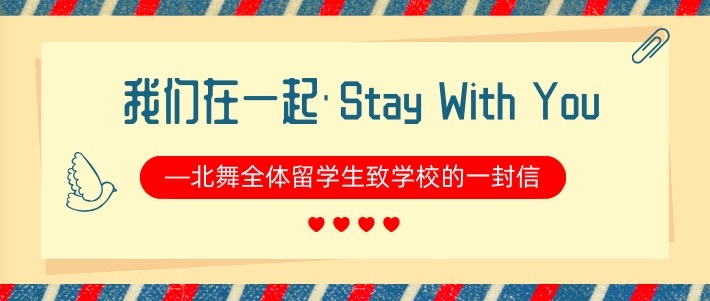 Dear teachers:
See the letter to be healthy and safe!
During this winter vacation, a pneumonia epidemic caused by a new type of coronavirus occurred in China. The school will send us timely notices of the epidemic situation and prevention of the epidemic every day. In our international student group, teachers will interact with us every day to spread the knowledge of epidemic prevention, and instruct us to protect ourselves. We also report dynamic information every day.
Although we have left China, we are very sad to learn that this has happened in the country where we are studying. Although we have not lived in China for a long time, she has become our second hometown. The whole world is a family. We have to support and help each other. So while we are sad, we will do our best to support the Chinese students in dealing with the epidemic. The whole world is supporting you. I believe that China will be able to tide over this difficult period. We wish China all the best and hope that the hearts of Chinese friends will always remain in a state of hope. Let's walk together! Go China!
While cheering for China, we will also:
1. Pay attention to the official news of the college and strengthen self-protection. We will pay attention to the news released by the teaching management department and be prepared for online teaching. Pay close attention to your own physical condition, if you have related symptoms, and will actively contact the disease control department for inspection.
Second, cooperate with epidemic prevention and control and pay attention to your own health. We will not return to Beijing to report to school in advance before the school has officially issued the notice of returning to school. International students in China will also actively cooperate with the local disease control department to carry out the epidemic screening work and will keep in touch with the remaining teachers at any time.
3. Develop good habits and arrange your studies properly. While paying close attention to the epidemic, all of our international students will also scientifically arrange a time to study at home, make a good study plan, and use the vacation to improve their knowledge and abilities. During the critical period of virus prevention and control, we will try to avoid going out, wash hands frequently and properly, wear masks when going out, ensure indoor ventilation, pay attention to a regular diet, exercise reasonably, improve immunity, and develop good living habits.
Please rest assured that we are at this moment!
Huang Crying/Malaysia/2018 Graduate Student, Chinese Folk Dance Major
To be able to study at Beijing Dance Academy, I feel extremely lucky all the time, and at the same time, I am infinitely grateful. The epidemic broke out. Although I am not in China at the moment, I believe that all of us all over the world care about China and this place that gives us a lot of warmth.
In my eyes, China is a very tenacious and resolute country. It has been able to stand firm and thrive after experiencing many misfortunes. The Chinese people I know are strong and unyielding, and will never be afraid of challenges at present.
This time, we, together, believe that we will definitely survive.
My dear friend,
You are never alone.
We will fight this together hand in hand.
Don't ever stop believing, miracle starts whenever you dream.
And when the dark has passed, let us welcome a brand new China.
3,525 kilometers away, send blessings and love from heart to heart
Wish you well and look forward to meeting together.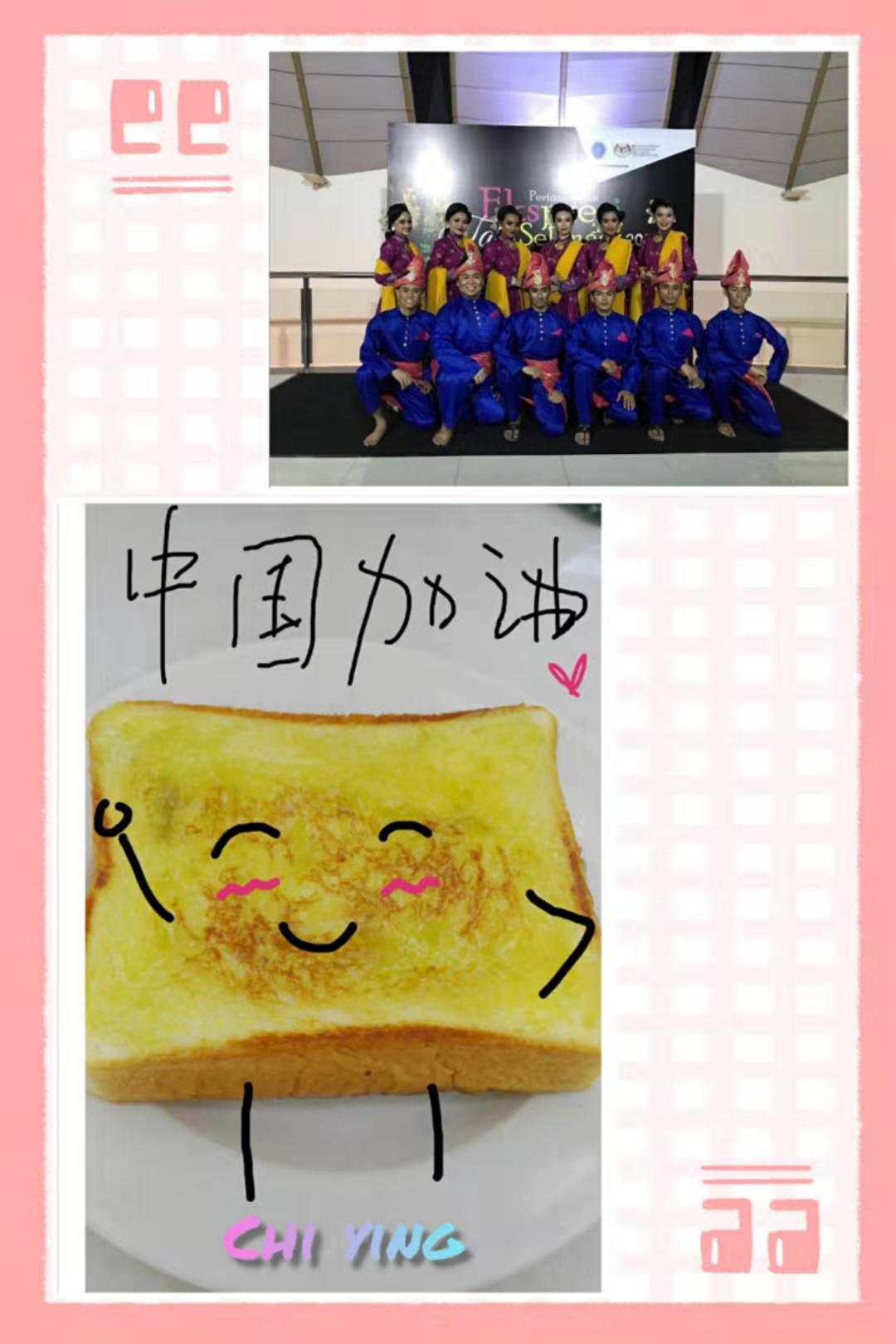 Love from Roti Bakar (baked bread), Malaysia.
---
---
Lin Jiayi/Singapore/2016 Undergraduate·Chinese Folk Dance Major
The Spring Festival is a rare festival for the whole family to gather together. As overseas Chinese, we have inherited many traditional Chinese customs, such as "fishing for fish". Under the blessings of festival celebrations, we should get "the wind and water will rise, and the earth will be filled with gold every year."
The blessing of "Laoyusheng" in 2020 maybe something I will never forget in my life. Not as lively as it used to be, but sincere than ever-come on, Wuhan! World Peace! Safe and healthy. I want to say to the Chinese and the people of Wuhan: We overseas Chinese are all with you.
All the best Wuhan! May the force be with you.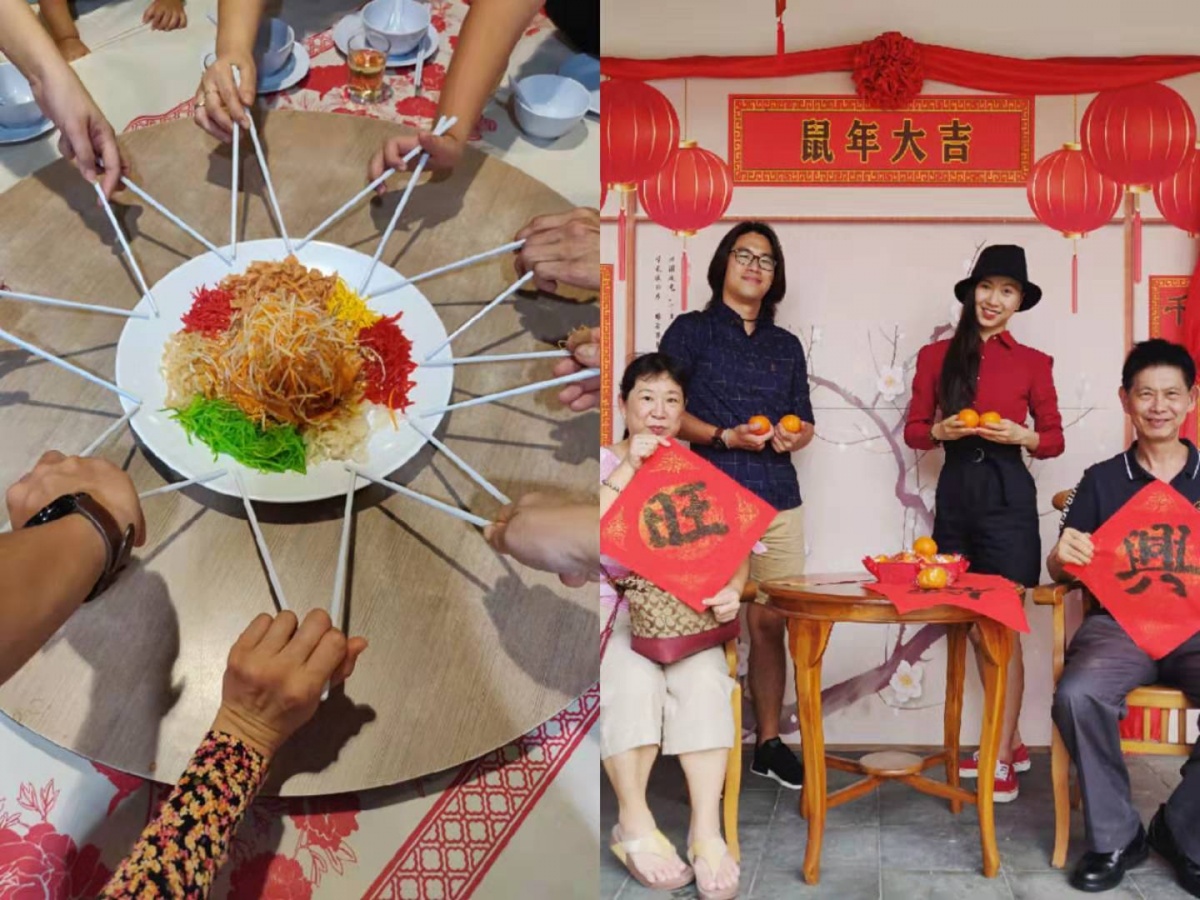 ---
---
Li Huang Baowei/Vietnamese/2017 Undergraduate·Chinese Folk Dance Major
The environment in Vietnam is still relatively good. Although there is an epidemic, the medical system is relatively good and it is not so affected.
Come on, China, come on, Wuhan!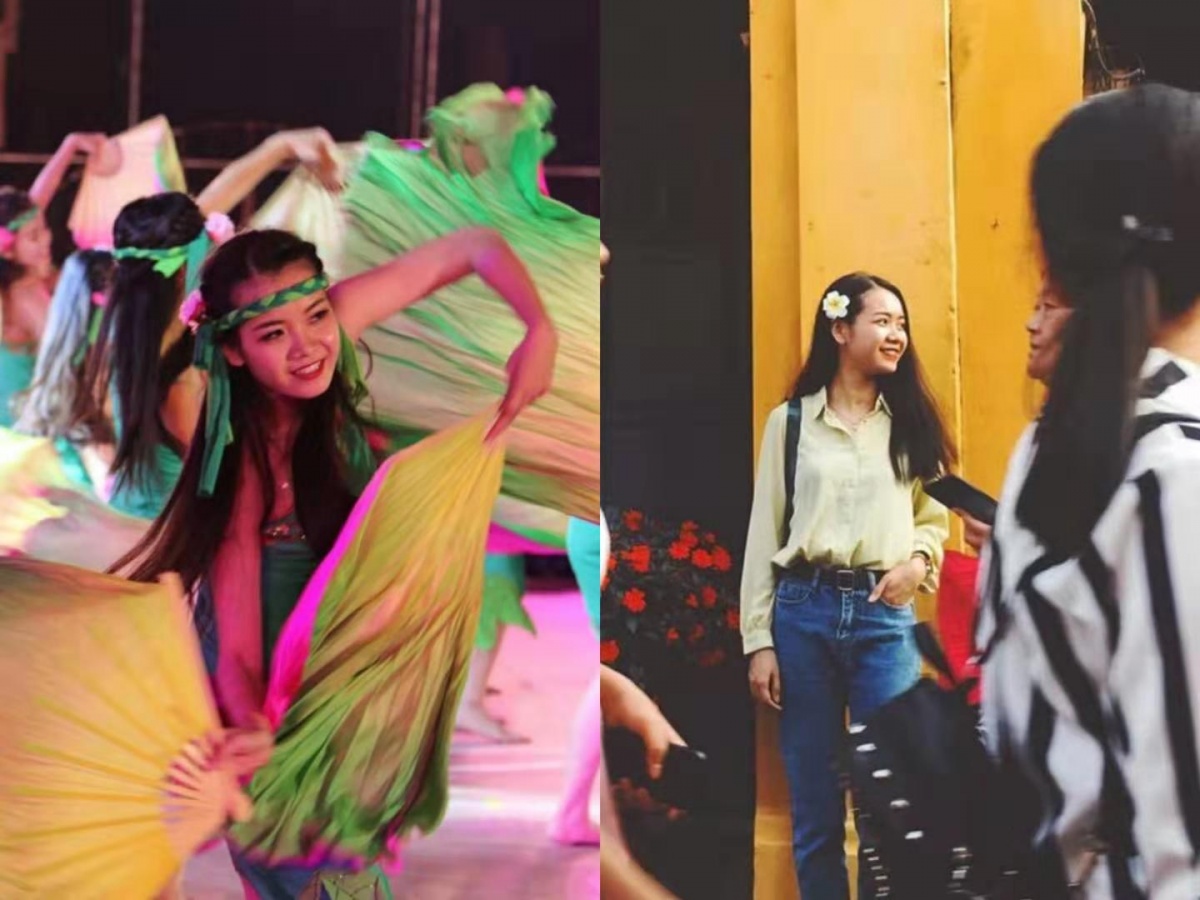 ---
---
Yang Ruyan/Myanmar/2018 Graduate Student Art Management Major
After the outbreak, China and other countries began to be infected. Although Myanmar has not been infected so far, we must also do a good job of preventing the epidemic. When I first heard the news of the epidemic, I was still a little worried, but prevention and control work is also being carried out in every country. As long as everyone pays attention to protection, it will definitely pass. Every challenge we face today will make us stronger tomorrow. I believe that the Chinese government and people will overcome the epidemic and all problems will be resolved. I hope all Chinese and foreign friends are healthy and happy and live happily every day.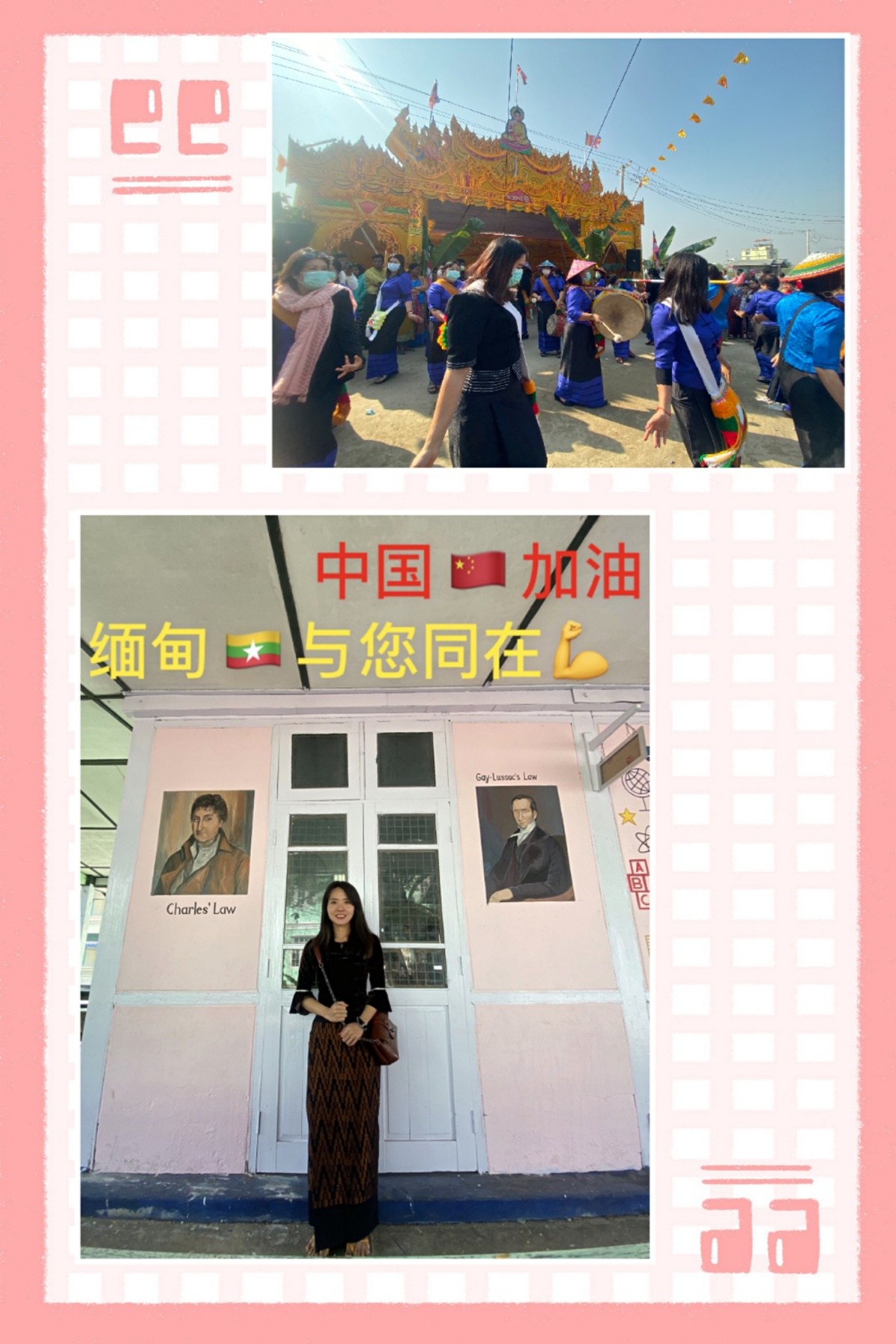 ---
---
Xu Zhiyan/South Korea/2019 graduate student·Chinese Folk Dance Major
There are currently infected people in South Korea, but teachers, I will protect myself. Please don't worry, teachers, come on China, come on Wuhan! We will all cheer for you!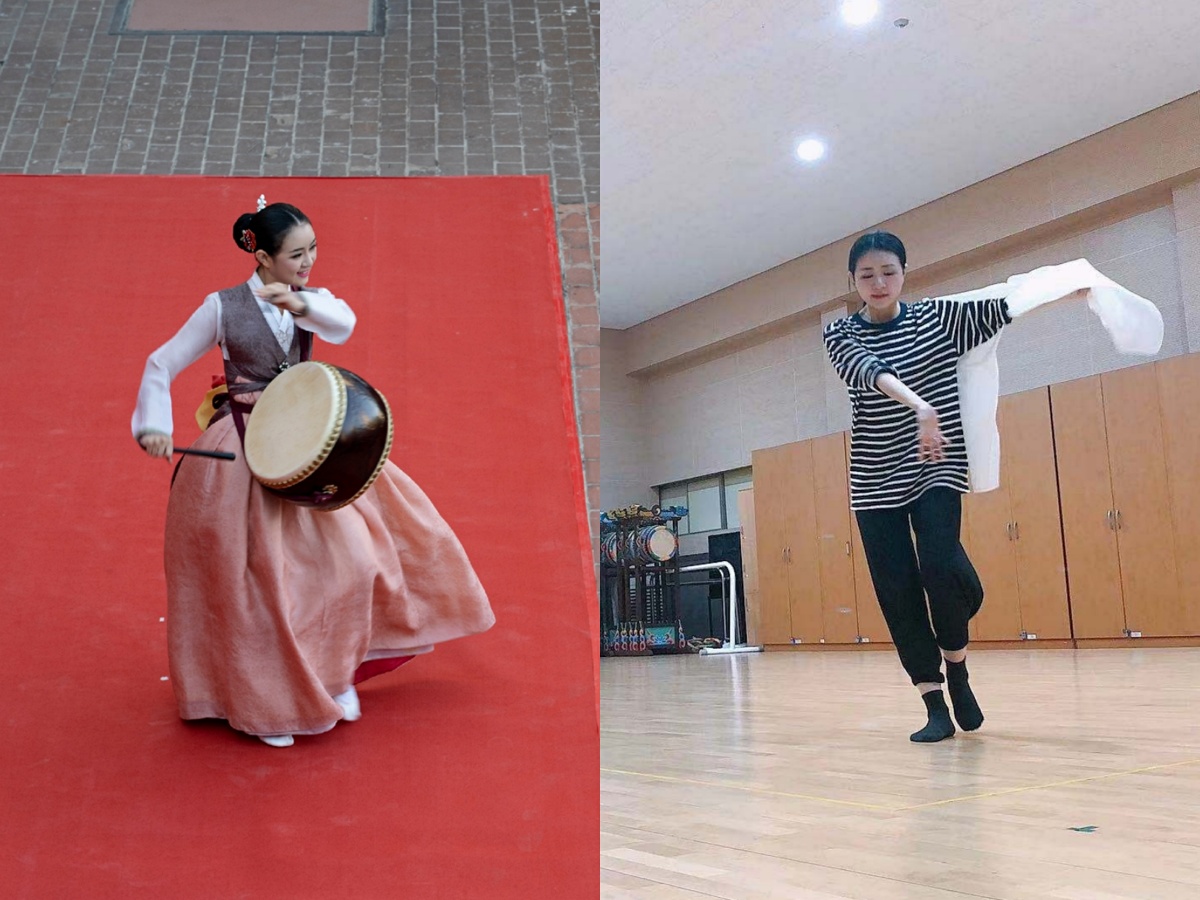 ---
---
Hirano Erika/Japan/2019 undergraduate and ballet major
China is the place where I pursue my dreams. I am very sad that this kind of thing happened. There are also a few infections in Japan, but I will protect myself. I believe everything will get better soon. Come on, China, let's go on!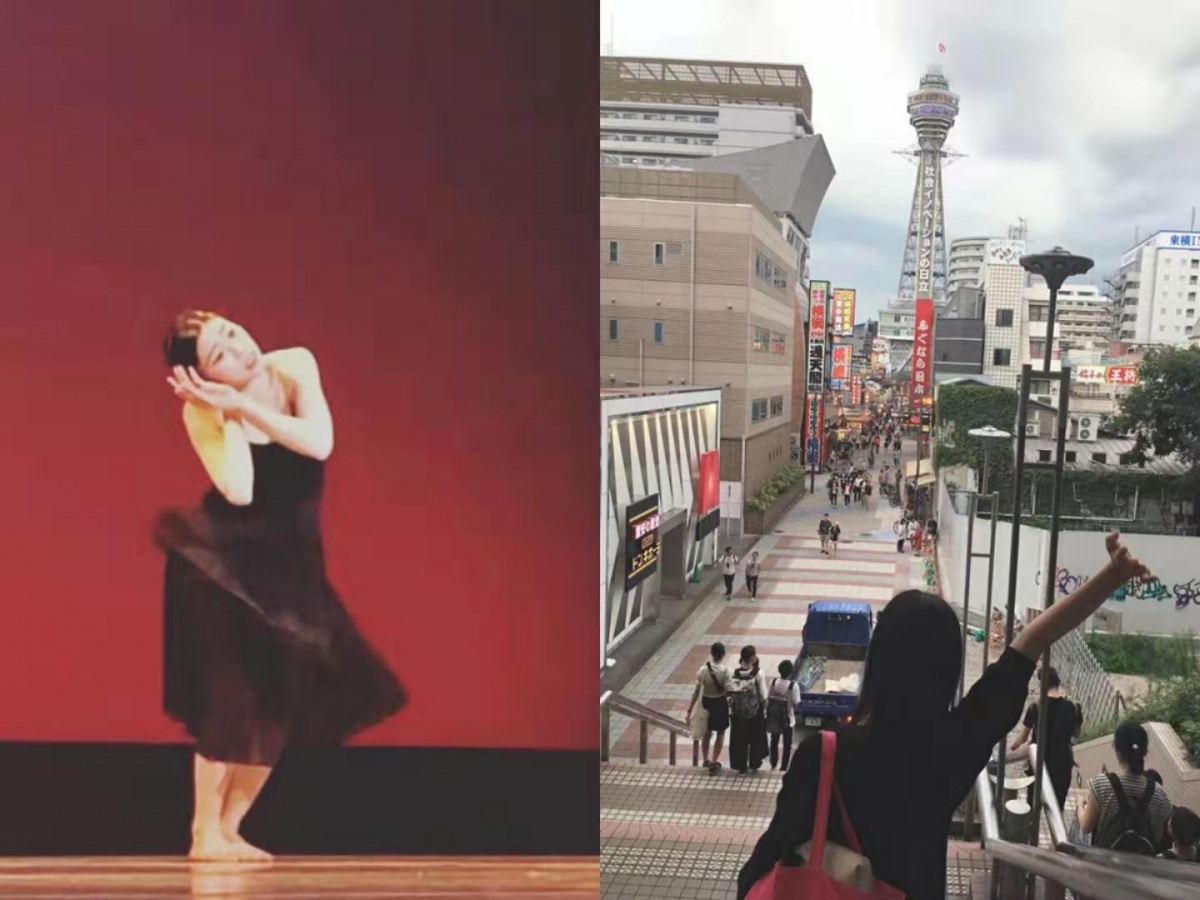 ---
---
Xie Xiaoman/Canada/2018 Graduate Student·Art and Creative Industry
As a Canadian student studying in Beijing, what touches my heart most is China's health and safety issues. In the face of the epidemic, I was deeply moved by the strength and unity of the Chinese compatriots. This hot land of China has always given us great warmth and support to our students studying in Beijing. We should trust and remember the advice and guidance of Chinese experts and leaders, as well as school leaders and teachers, and try not to go out. Wear a mask, wash your hands frequently, perform disinfection, and study at home with peace of mind. May we meet again when the spring flowers bloom again, the same person who smiled happily at himself yesterday.