Chinese Star Contest
On April 27th, the "8th Beijing University Chinese Star Contest for International Students" held at the Beijing Film Academy. Participants in this sub-match are not only from Beijing Film Academy but also international students from well-known art colleges such as Beijing Dance Academy. The "Chinese Star" competition showcases the Chinese language proficiency and artistic talents of international students from art universities in Beijing.
This audition competition received strong support from the Beijing Municipal Education Commission, Beijing International Education Exchange Center, and the Chinese Star Competition Organizing Committee. Teacher Fang Bo of the organizing committee also personally came to the competition site to guide the work. The competition is divided into two stages. The first is to examine the contestants' ability to read Chinese aloud. The contestants are required to read the written materials correctly. During the reading process, the contestants should pay attention to the speed and pronunciation of the speech. The content answers the questions of the judges' teachers. The second stage is for the participating international students to show off their talents, such as dancing, singing, music performance, martial arts performances and so on.
The contestants in this competition were fully prepared before the game. International students actively show themselves in the competition, showing excellent Chinese communication skills and excellent artistic talents. The judges and teachers from Beijing Film Academy and Beijing Dance Academy carefully recorded and strictly checked the competition.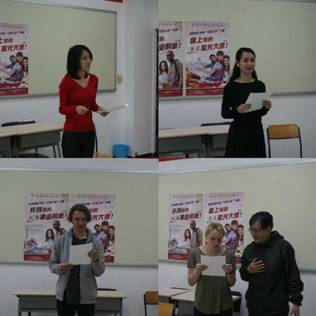 Participants in this competition are mainly from countries along the "Belt and Road", such as Russia, Kazakhstan, Poland, Vietnam, Malaysia, Myanmar and other countries. In the context of the second "Belt and Road" International Cooperation Summit Forum held in Beijing, the wonderful performance of international students from these countries on the field also reflects the vision of "people-to-people bonds" among the "Belt and Road" countries.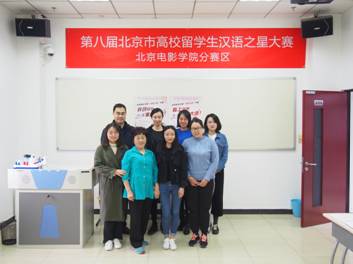 The audition competition came to an end with a burst of laughter. We sincerely hope that these advanced players can also successfully enter the semi-finals and even the finals, and successfully become "Chinese Stars", leaving good memories for their Chinese learning journey.