Library
The library of Beijing Film Academy can be traced back to the Books and Reference Library, which was established in 1950, of the Performing Art Research Institute of Central Film Administration.
The total area of the library is more than 3,000 square meters, among it, the stack room takes up 2,057 square meters, the area of the reading rooms and offices 1,000 square meters. The seats in the reading rooms are more than 120.
The main part of the library at the eastern part of the academy is a library unique in film and television book storage, in which the total number of the collected books is more than 200,000. The yearly ordered Chinese newspapers and periodicals make more than 500 kinds and the yearly ordered foreign periodicals nearly 90. The book order gives priority to art and social science and the collected books mainly relate to the movie, television art, technology and interfacing disciplines. This library has collected more than 200 kinds of early film periodicals published in the twenties and thirties in the last century; the collected books, literature, periodicals and dada published after the establishment of the People's Republic of China are unabridged; and the collected scripts of the films produced in the past years after the establishment of the People's Republic of China are more than 10,000 volumes and sets. All of the collections form the characteristics of this library. At present, the establishment of electronic resources in this library is developing very fast and more than 5,000 electronic reading materials and CDs have been bought in recent years.
The library has 18 operating personnel, among whom two persons are with senior rank professional titles, two have associate-senior rank, eleven have a middle-rank professional title, and three with the junior rank professional title. The average proportion of senior-rank and associate senior-rank professionals is ahead of libraries of all other art universities and colleges in the whole country. The organizations of the library: Curator Office, Procurement Division, Circulation Division, Periodical Division and Information Division.
The service sectors open to the readers include the book-borrowing office which is used for the operation of borrowing and returning books and other literature, checking return information and providing direction; reading rooms include the room for foreign, Hong Kong and Taiwan books; Film and television Data Reading Room; Chinese Periodical Reading Room; Fine Art and Photograph Data Reading Room, and the Electronic Reading Room and Reference Room. These sectors are opened to provide book borrowing, reading, information reference, consultation and other services.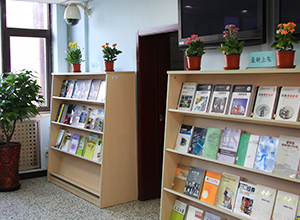 Books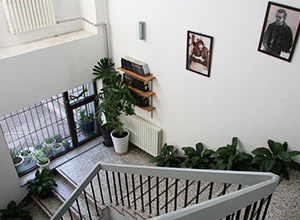 Stairs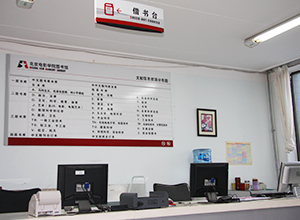 Check-out Counter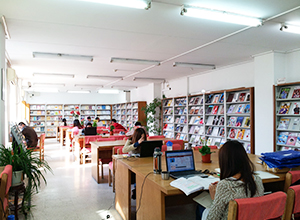 Reading Room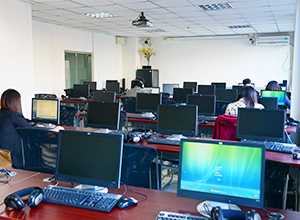 E-reading Room
Library Sunshine Room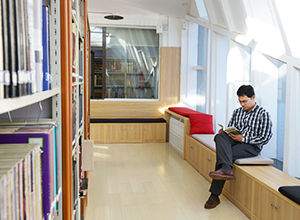 Library Sunshine Room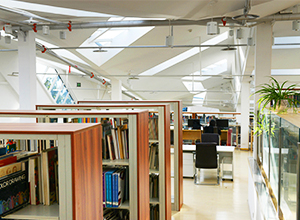 Library Sunshine Room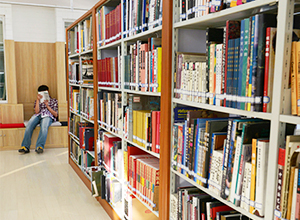 Library Sunshine Room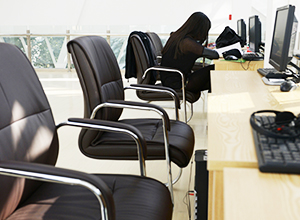 Library Sunshine Room