Beijing Institute of Technology
The car team won the national championship
On November 25th, BIT won another champion, come and find out!
On the evening of November 25th, the Beijing Institute of Technology Yisheng Energy-saving Vehicle Team won the national championship of the "2020 Shell Environmental Marathon".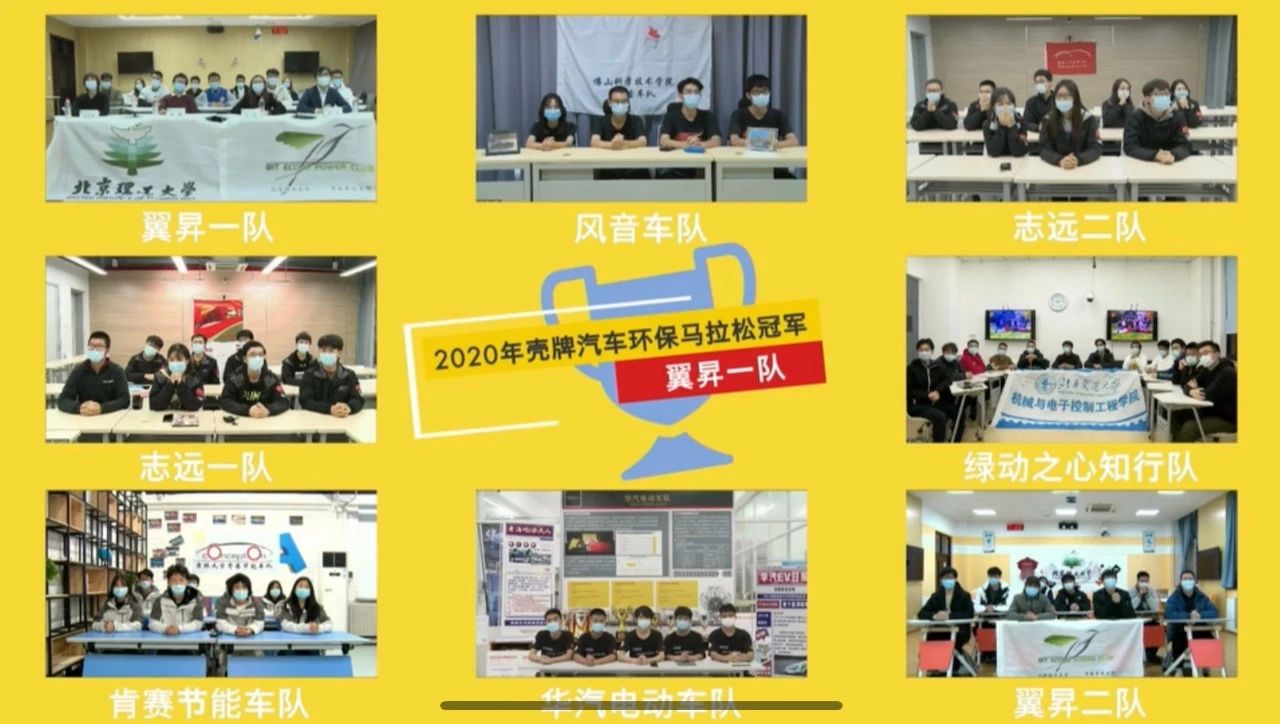 This competition uses video recording + remote defense scoring methods for evaluation. A total of 48 college energy-saving teams participated. The first and second teams of BIT will advance to the top eight of the "2020 Shell Environmental Marathon" and won the national championship and third place in the finals.
In the face of unfavorable factors such as the epidemic, BIT students made full use of holidays and spare time to work hard day and night, carry forward the team spirit of "unity, hard work, perseverance, and innovation", and finally won the championship and the third place.
Tournament introduction
Shell ECO-Marathon (SEM), "Shell Automotive Environmental Marathon" originated in 1939 and has a history of more than 80 years worldwide. It is one of the series of high-level college students that Chinese college energy-saving teams can participate in.