Beijing Language and Culture University
Online Chinese and Cultural Lectures
2020-11-30

Every year, Kansai University of Foreign Studies has about 750 European and American students from more than 30 countries and regions in the world to study Japanese culture, history, society and economy. Due to the spread of the novel pneumonia epidemic this year, European and American students in their respective countries receive online teaching from our school through software such as zoom.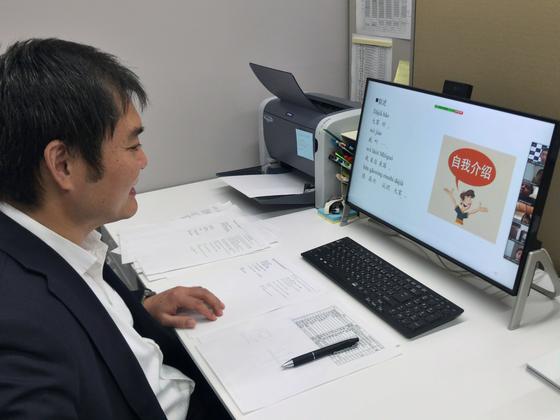 As a platform for the promotion and cultural introduction of Chinese international education, the Confucius Institute of guanxi foreign university has always focused on creating various opportunities for students to learn Chinese and understand China. In the current special circumstances, online Chinese and cultural lectures have been provided for overseas students.
The lectures were held in two sessions on November 16 and November 20. While listening carefully and understanding the pronunciation characteristics of Chinese, the students in Europe and America actively imitate and experience the fun of Chinese pronunciation. The lecture also showed the evolution history and types of Chinese characters, the characteristics of Chinese characters and grammar, and the cultural factors in Chinese to the students in combination with animation and question and answer forms, which made the students have a certain perceptual understanding of Chinese language and culture.
At the end of the lecture, a Chinese cultural experience session was also arranged. The teacher introduced the history and types of Chinese tea to the international students, as well as common tea sets, tea and tea drinking methods, etc. With great interest, the international students felt the charm of Chinese culture in the elegant tea art performance.
In the future, the Confucius Institute at Kansai University of Foreign Studies will continue to organize such activities to allow more people to understand Chinese and Chinese culture and experience the joy of cross-cultural communication.