"Perception of China · capital trip" activity
Beihang News Network, November 8th (Correspondent Su Li) From November 2nd to 5th, the "Perceive China-Capital Tour" event sponsored by the China Scholarship Council was held in our school from Beijing, Shanghai, Harbin, and Wuhan.
100 outstanding Chinese government scholarship international students from 19 universities and 53 countries in Xi'an and five places participated in the event.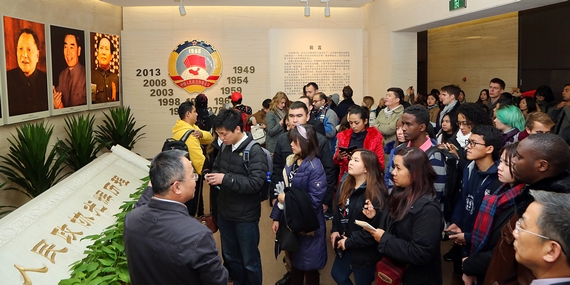 This event is a themed activity on social practice and cultural experience of Chinese government scholarship organized by the China Scholarship Council. During the four-day event, the students went to the National Committee of the Chinese People's Political Consultative Conference and listened to special reports on China's political system and political consultation system.
Visited China Development Bank, Peking University Founder Group, Huawei Technology Co, Ltd, Zhongguancun Chuangye Street, and our school's aviation The Space Museum, the State Key Laboratory of Rail Transit Control and Safety of Beijing Jiaotong University, the Chinese Academy of Agricultural Sciences and other universities, enterprises, and scientific research institutions.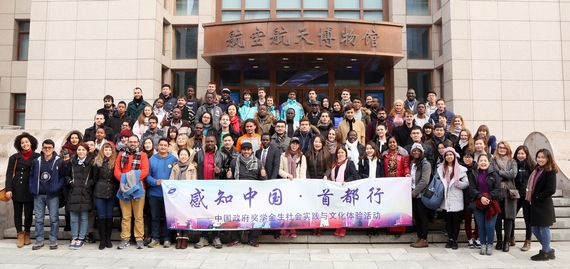 At the Siyuan Building Activity Center, Wang Shenggang, Deputy Secretary-General of China Scholarship Council, and Huang Haijun, Vice President of our school, participated in the teacher-student networking activities with 100 students and leading teachers.
International students from various colleges and universities have compiled and performed wonderful art programs, showcasing the rich and colorful Chinese culture, art, and various talents they have learned during their study in China.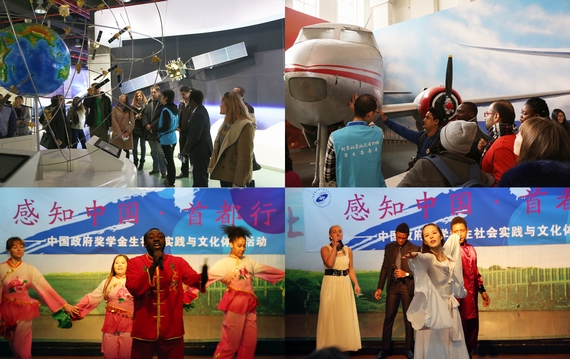 The "Perceive China" series of activities are social practice activities organized by the China Scholarship Council for international students who have received Chinese government scholarships, aiming to enhance the Chinese government scholarship for international students.
Influence on China's political, economic, social development, science, technology, culture, and history. Cultural cognition and understanding, feeling the role of Chinese higher education in promoting social development and enhancing the sense of honor of Chinese government scholarship international students.