"Taste Chinese food" activity.
On October 22, at the invitation of the Beihang Community Residents Committee, all the Confucius Institute Scholarship students and some Chinese students entered the Beihang community and participated in one of the "Love Beijing.
Love Beihang-Exchange Activities with Foreign Students on Campus" organized by the neighborhood committee. "Taste Chinese Food" activity.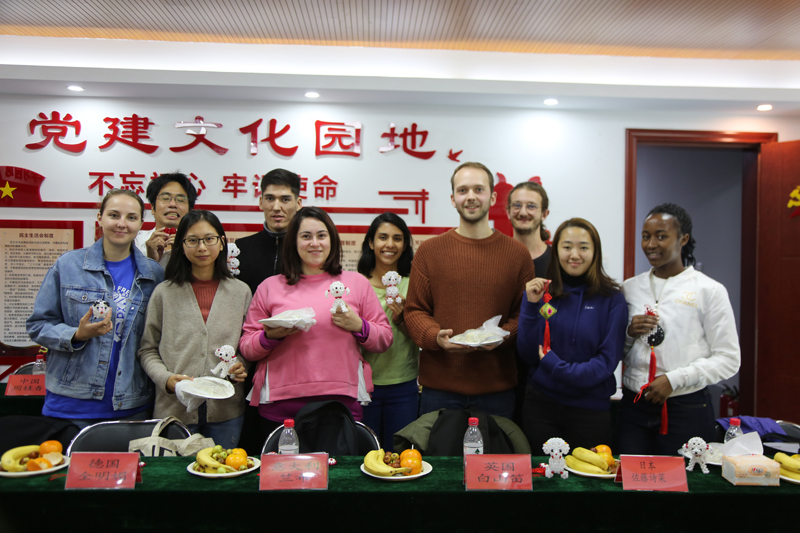 The 10 international students entered the Beihang community for the first time and felt the warmth and enthusiasm of the neighborhood committee for the first time. Wang Yiyi, deputy director of the Huayuan Road Community Construction Office, and Liu Tonghua.
The Secretary of the Beihang Community Party Committee and the director of the neighborhood committee had a cordial conversation with the international students and asked them about their lives in Beijing and Beihang.
Bai Tongji, a Confucius Institute scholarship student from the United Kingdom, spoke on behalf of the students, thanking the neighborhood and neighborhood committees for providing opportunities for international students to experience the lives of Chinese people on the spot.
The students introduced their own country's culture one by one, Li Hua from Zimbabwe and Yamamoto from Japan's Foreign capital also showed a loud singing voice and talent.
Resident representatives talked freely with foreign students, and the Beihang community hand-made team also gave their bead weaving works to the students as gifts.
After that, volunteers from the Beihang community taught overseas students how to make traditional Chinese food—dumplings. At first, the students felt overwhelmed when they saw the rolling pin, dough, and stuffing.
The community residents patiently guided how to put stuffing, how to knead the sides, how to make good-looking dumplings, and explained the customs and origins of traditional Chinese festivals to the students.
The hot dumplings came out of the pot, and the students tasted the fruits of their labor and sighed that "this is a dumpling that embodies the friendship of ten nations.
" A Confucius Institute scholarship student from Australia said, "I must make good use of my time in China to learn more about Chinese culture." Many students also expressed their willingness to participate in more service work in the Beihang community in the future.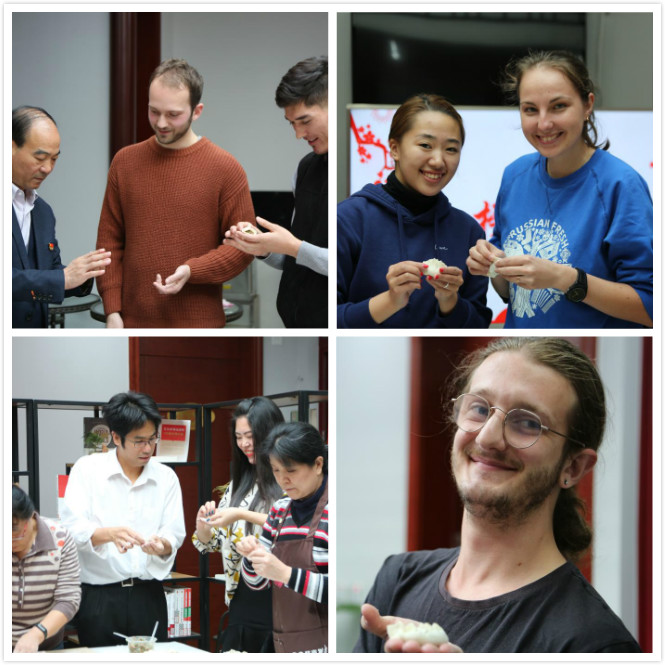 This is the first time that the students of the International College have interacted with the community committee. Before the event, the students were worried about not understanding Chinese outside of the classroom, but when they entered the community, they could quickly communicate with the residents happy.
The Beihang Community Neighborhood Committee will also carry out a series of activities to enhance the understanding between residents and foreign students, so that students can truly feel Chinese culture and the friendly feelings of Chinese people, and also enable international students to experience the good spirit of the Beihang University community.