Beijing Vocational College of Agriculture
Our institute, the Municipal Association for Science and Technology, the Beijing Promotion Association, the Agricultural Society, etc. jointly hold the 2020 International Science and Technology Organization Cooperation Cloud Platform Agricultural Technology Online Training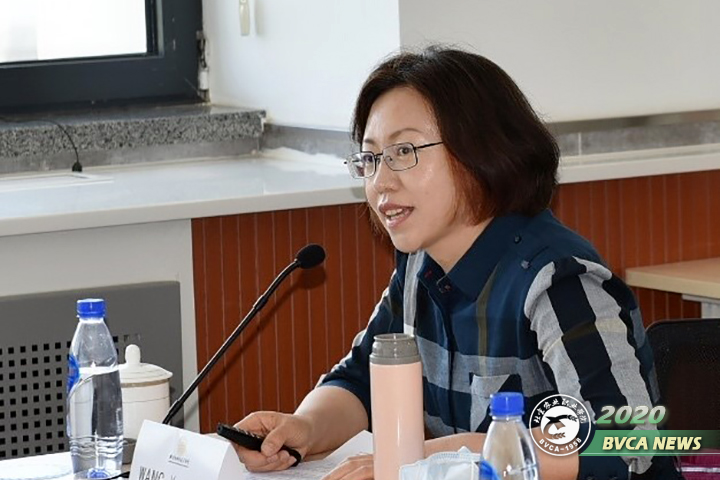 On June 5th, during the mango seeding season, our institute, together with the Municipal Association for Science and Technology, the Municipal Association for Friendship with Foreign Countries, the Beijing Promotion Association, and the Beijing Agricultural Society, jointly held the "Silk Road Family" agricultural technology online training session at the Beijing Science Center. Tian Wen, member of the Party Group and Vice Chairman of the Municipal Association for Science and Technology, attended the training, and Liang Xiuwen, director of the International Cooperation and Exchange Division of our institute, attended the training meeting and delivered a speech. The training session was hosted by Xu Qiang, Secretary-General of the Beijing Promotion Association.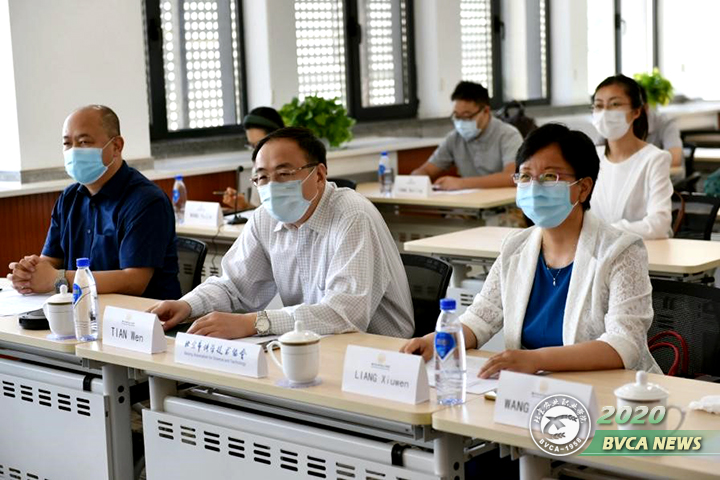 At the training meeting, Wang Yueying, associate professor of the Department of Horticulture of our college, gave lectures and online Q&A to Mauritius Falcon Citizens' Union, Myanmar Fruits and Vegetables Association, Myanmar Mushroom Association, Tunisia Mediterranean Silk Road Organization, Sri Lanka-China Social and Cultural Cooperation Association, Nepal Nearly 100 agricultural technicians from foreign friendly organizations such as the Nico Association teach the technology of "vegetable facilities and plug seedlings". Associate Professor Wang Yueying gave lessons in English with pictures and texts, combined with video practical operation explanations, which were warmly welcomed and actively interacted by representatives of various countries. Everyone enthusiastically asked questions, and the topics involved the construction of vegetable greenhouses, seedling cultivation, selection of cultivation materials, and the purchase of agronomic raw materials. The lively discussion and exchange lasted for more than an hour. The Myanmar branch specially invited on-site interpreters from Myanmar and China to strengthen the communication effect.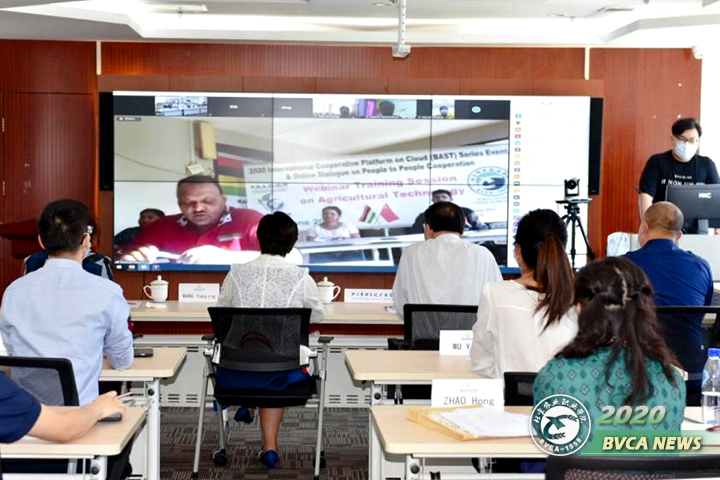 As the representative of the heads of foreign organizations participating in this online special, Hebron, chairman of the Mauritius Falcon Civic Union, spoke highly of the online vegetable planting training. It is believed that the exchanges in the agricultural field will surely promote the exchanges and cooperation between the people of the two countries in various fields. It is hoped that online training and exchanges can be carried out regularly to promote people-to-people bonds. In the exchange, Abbe, chairman of the Sri Lanka Chinese Social and Cultural Association, said that Sri Lanka's climate conditions are very suitable for growing vegetables and fruits. The training will help ordinary people improve vegetable planting methods and skills, and help increase family income.
This online international training is a useful attempt by our hospital to actively respond to the challenges of the epidemic and carry out international exchanges and cooperation.