China Pharmaceutical University
Hold civilized dormitory competition
On April 23, the School of International Education organized all international students to conduct a "Civilized Dormitory for International Students" appraisal activity. Qiu Mingming, Vice Dean of the International Education College, Zhu Zhilong, Vice Dean, relevant teachers in charge, teachers from the Security Department, property staff, and representatives of international students participated in the event.
This evaluation activity will be scored from the aspects of dormitory safety, dormitory hygiene, dormitory affairs, and dormitory culture. All international students in school responded positively and participated actively. During the inspection, the relevant teachers in charge conducted on-site education on illegal electrical appliances and poor sanitation in the dormitory, and once again emphasized the importance of dormitory safety and civilized sanitation to the international students, and achieved the goal of promoting reform and excellence through evaluation. purpose. In the end, the college selected ten "civilized dormitories for international students".
Different from previous years of civilized dormitory evaluation activities, this evaluation has added the "most cozy dormitory" online voting activity and the "most tacit roommate" game link, which enhances the fun of the evaluation activities, entertaining and entertaining, so that international students can play games. Exercise life skills in the middle.
Throughout the evaluation of civilized dormitories, the teacher from the Security Department conducted a comprehensive inspection of the fire-fighting facilities in the dormitory building for international students, such as fire extinguishers, fire hydrants, etc., and checked the hidden safety hazards in the building to ensure a safe living environment for the students.
The civilized quarter's assessment activities, not only help to strengthen the dormitory management, and create a clean, harmonious, civilized, and progressive living and learning environment, but also help to improve student self-management skills, enrich school life, enhance the collective sense of honor.
Check the dormitory of foreign students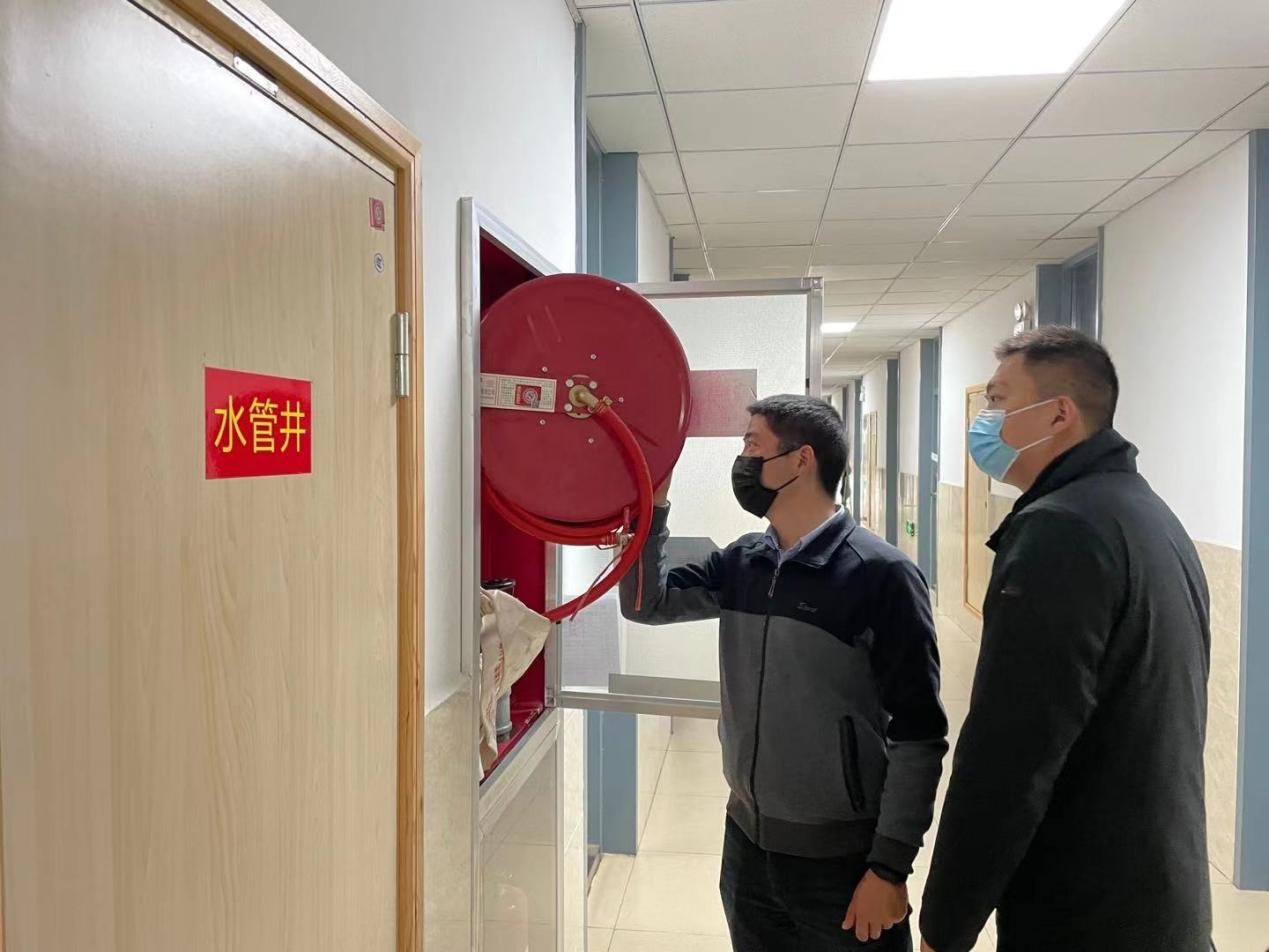 The teacher of the security department is inspecting the fire safety facilities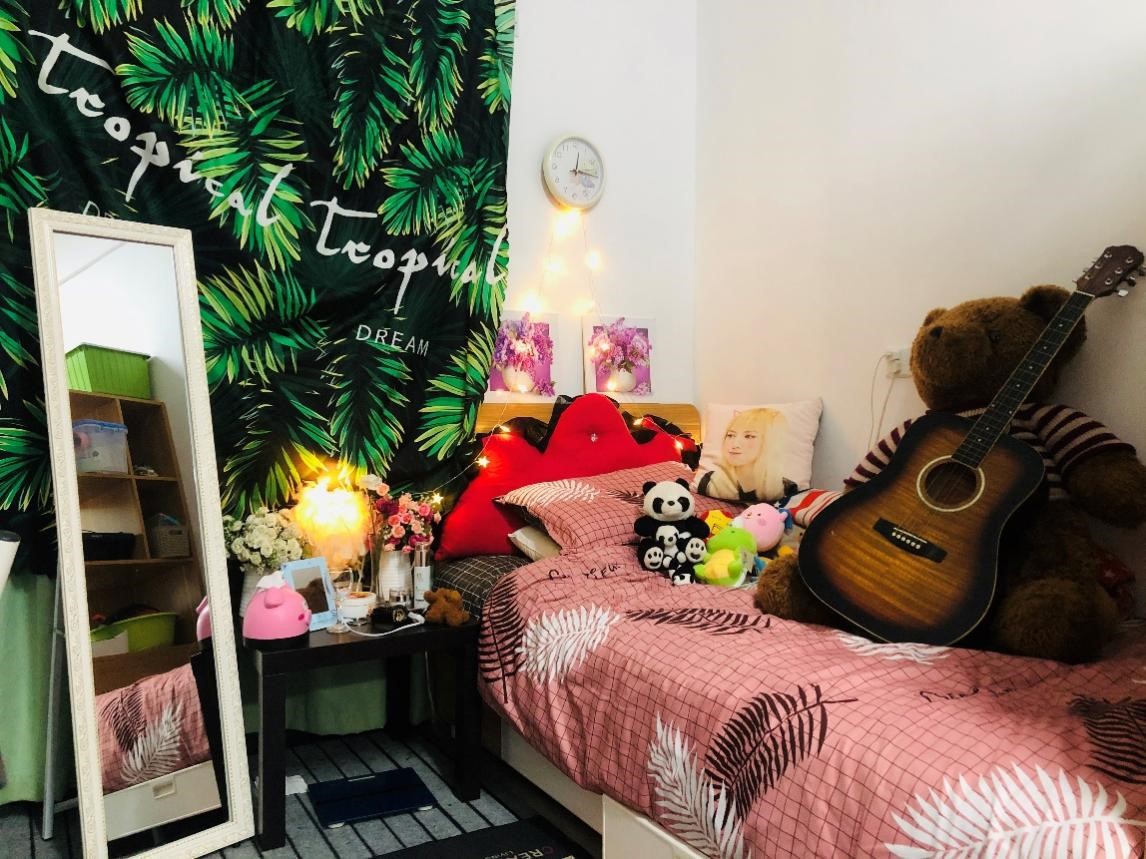 Civilized dormitory for international students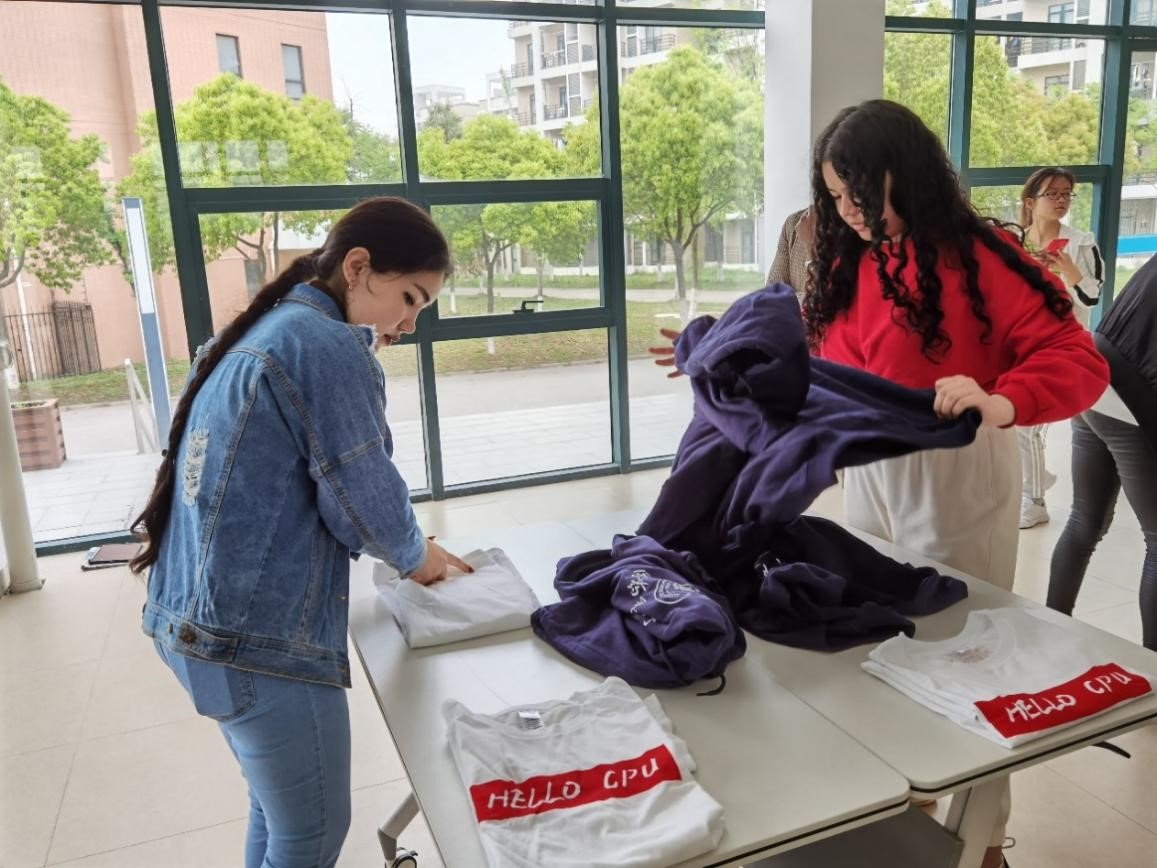 International students participate in the game session of "Most Compatible Roommates"