Communication University of China
Library Introduction
The new building of the Communication University of China Library was completed and delivered in 2012. The building consists of two parts: the main building and the auxiliary building, with seven floors above ground and two floors underground, with a total construction area of more than 43,000 square meters. The new library adopts a fully open, fully self-service, and integrated management method of borrowing and reading. The first floor of the main building is mainly the office area, and the lobby is equipped with a general loan and return desk and a general information desk; the second floor is a periodical and newspaper reading area; The sixth floor is the book borrowing and reading area; the seventh floor is the electronic reading area (including the characteristic boutique listening room). There are more than 2,000 reading seats in the library. The first floor of the annex building of the new library is the History Museum of the Communication University of China, and the first underground floor is the Communication Museum of China Communication University. The second floor is the intensive storage area for collections and media cultural relics.
In recent years, the library has accumulated more than 1.7 million paper books and more than 30 databases.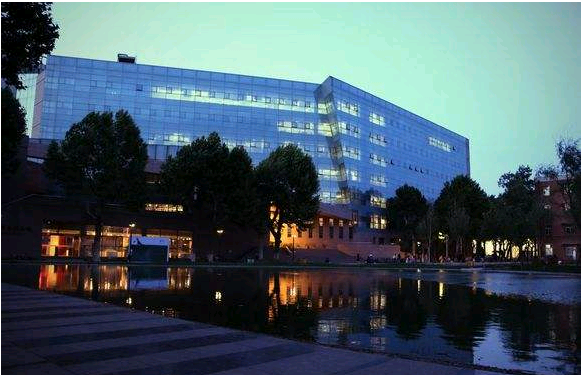 In line with the purpose of serving users, the Library of the Communication University of China takes the construction of a smart library as the goal of innovation and reform, optimizes spatial layout, strengthens characteristic services, provides disciplinary services, expands emerging formats, and comprehensively builds a public cultural service system with distinctive media characteristics. Innovation platform.