Communication University of China
Foreign students won the second prize
In October 2020, on the occasion of commemorating the 75th anniversary of the founding of the United Nations General Assembly, the Chinese Embassy in Kenya and the Federation of Kenya Journalists (KUJ) launched a "Together, Stronger" as the theme.
The photography/digital art competition aims to enhance the exchange and cooperation of world civilizations. In the list of awards announced a few days ago, Daniel Oloo, a doctoral student of the Communication Research Institute of our school, won the second prize for his professional video works created based on his life in China and the experience of the southwest border.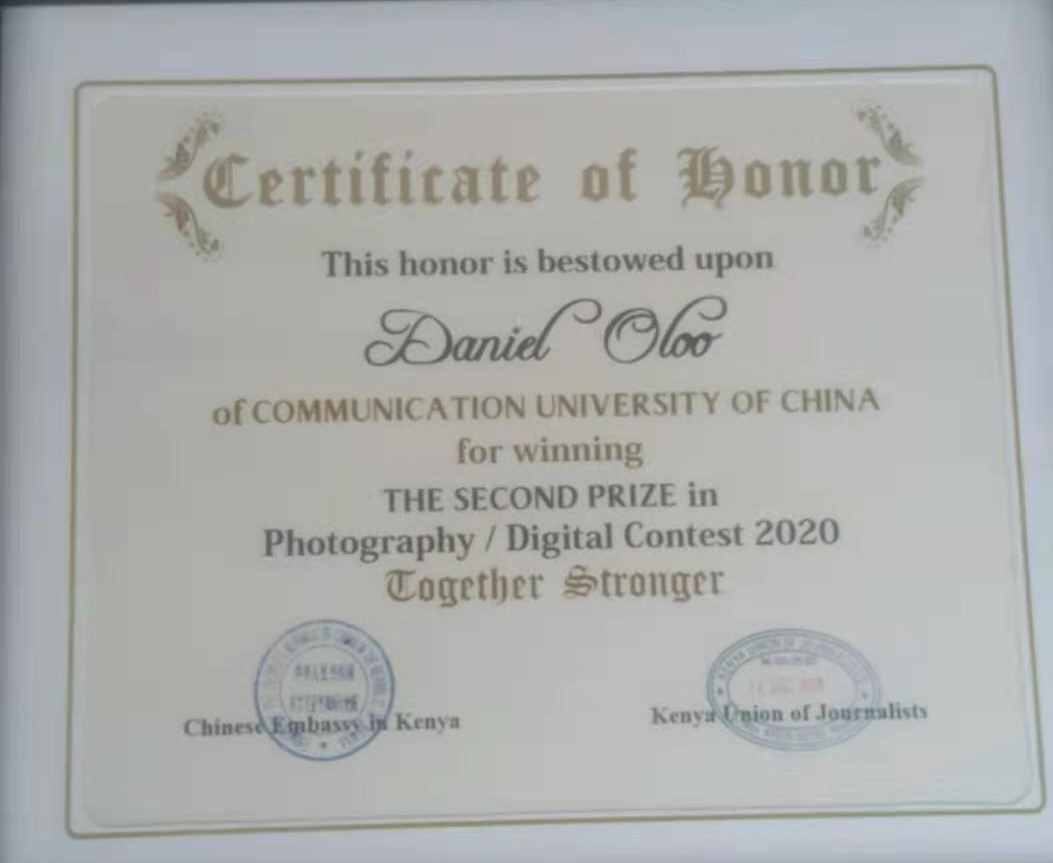 In his short video, Daniel Oloo recorded some silhouettes of poverty alleviation in Malipo County in Yunnan and Jinping County in Guizhou: On the one hand, the state has taken various measures to support local poverty-stricken areas to establish cooperatives to sell products.
On the other hand, the state has also provided local Minority groups provide certain subsidies to help them promote tea and other products through online business platforms, and create a unique road to poverty alleviation.
At the same time, this trip to the southwest border is during the period of the new crown epidemic. Daniel's video also shows his thoughts and insights on how China and Africa will continue to cooperate in the future, and how to deal with the epidemic and discrimination of infectious diseases.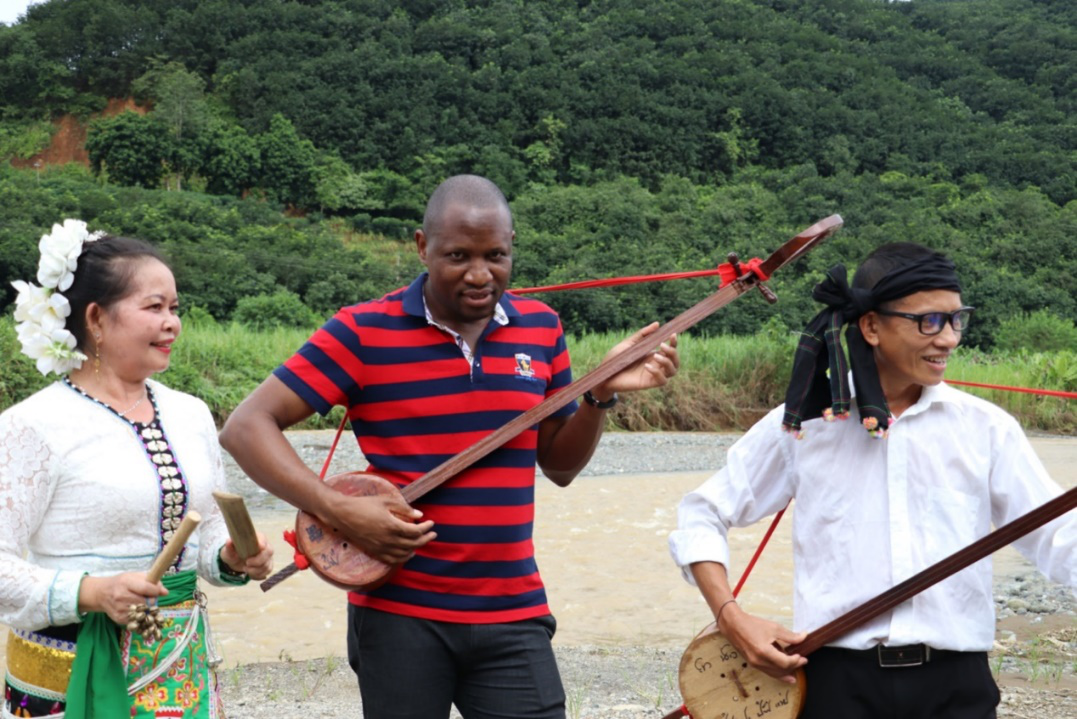 In addition, Daniel Oloo also mentioned in the sharing that during his studies at the Communication University of China, he was exposed to many skills such as writing, photography, and design necessary for a journalist. Although these skills have different applicable fields, The accumulation of experience gives students the ability to better complete a series of practical activities.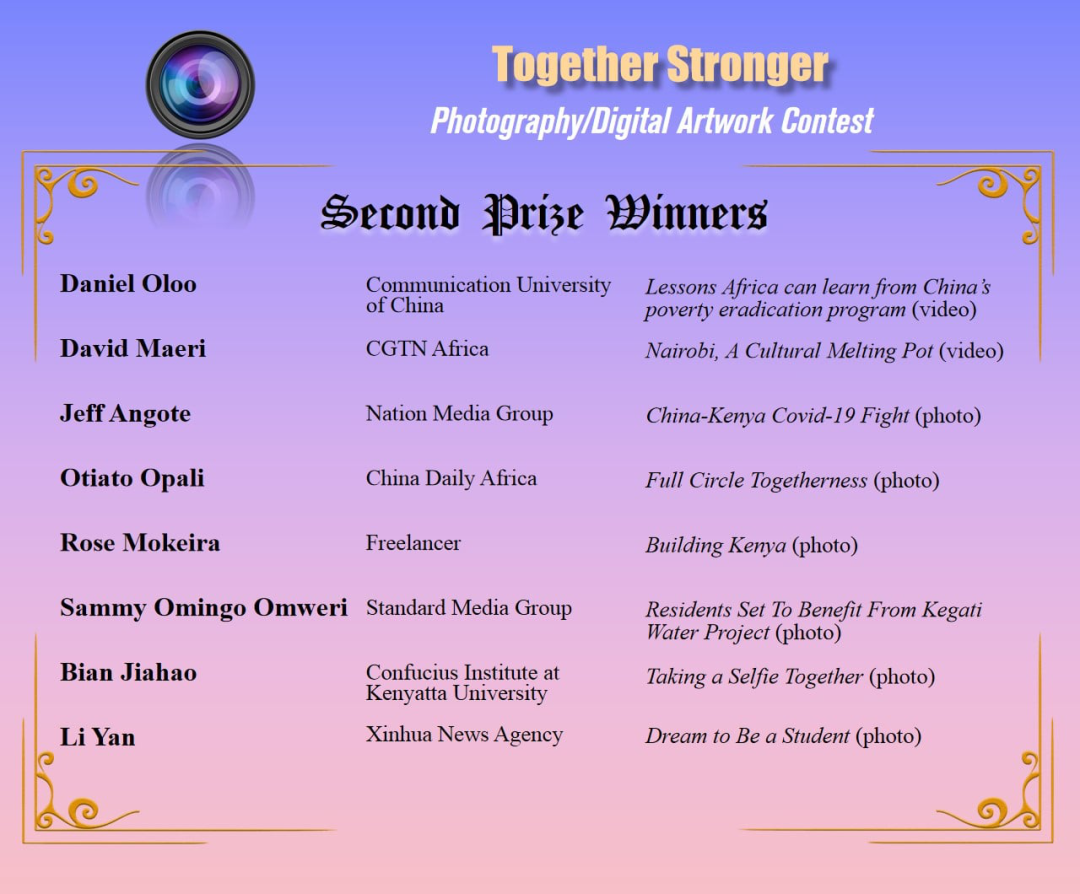 It is reported that this event received a large number of excellent works, the themes related to people-to-people exchanges, multilateral cooperation in various fields, and the stories of different countries and people in the fight against COVID-19.
In the judging, a total of 38 excellent photographic works came to the fore. Most of them came from professional journalists, photographers, and graphic designers from major international media organizations, including CGTN Africa and China Daily. Africa), Xinhua News Agency, National Media Group (Nation Media Group) and Standard Media Group (Standard Media Group), etc.