Dalian University of Foreign Languages
Brazilian students were selected as "Digital Marketing Talents Program"
On September 14, the "Digital Marketing Talent Program for International Students in China" jointly initiated by Alibaba GET Alliance, Alibaba International Station and AliExpress were launched in Hangzhou. With the active participation and promotion of the major member universities of the China Preparatory Education Alliance (CCN) and the "One Belt One Road" Talent Training School-Enterprise Alliance, this event has received active applications from more than 500 international students coming to China. After a rigorous selection process, Kanina, a Brazilian student from our school, stood out among many contestants and became one of the 25 outstanding students in China selected for the program.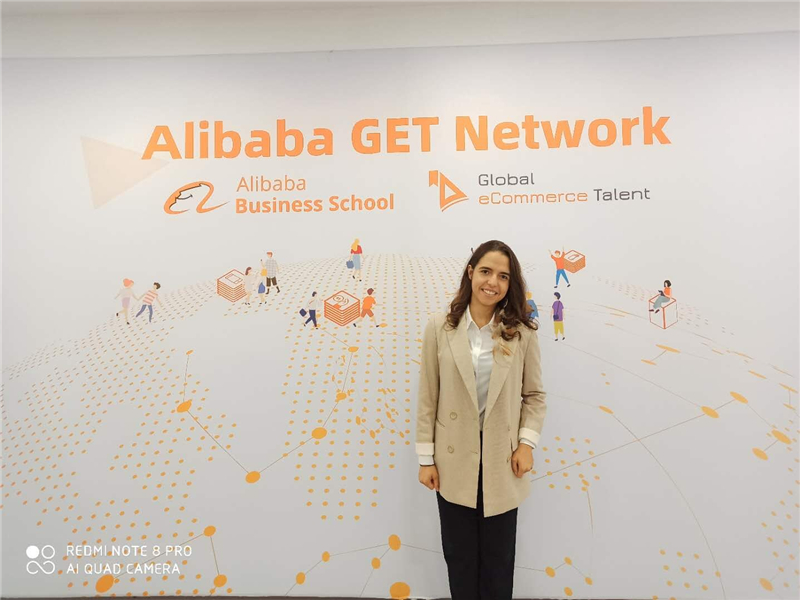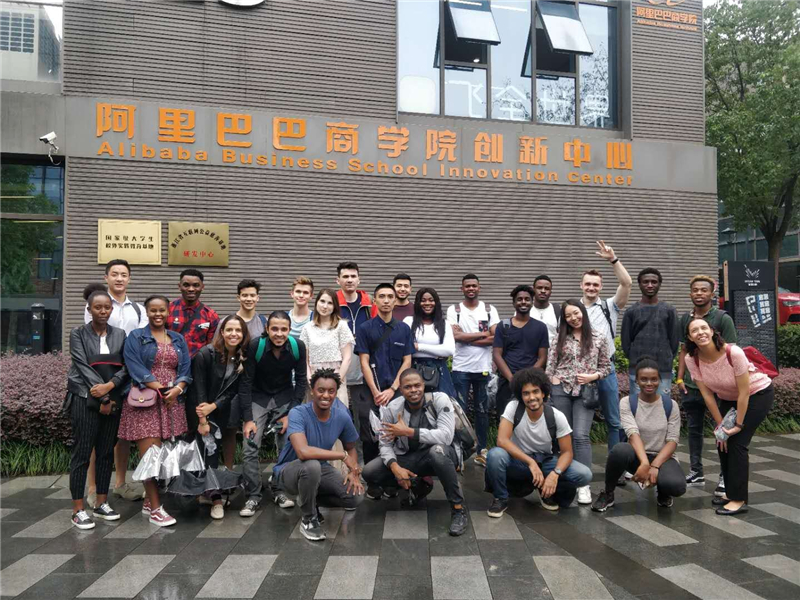 Alibaba International Station and AliExpress platforms have brought together high-quality Chinese foreign trade merchants and brands. Hangzhou Hansheng Education Technology Co., Ltd. and Hangzhou Chijing Network Technology Co., Ltd. jointly participated in training and practical exercises for foreign students in China. The students participating in the program visited the headquarters of Alibaba Group to gain a comprehensive and in-depth understanding of Alibaba's business evolution.
Operation experts from Ali International Station shared with the students the needs and business opportunities of Chinese overseas merchants. The students conducted intensive training at the Innovation Center of Alibaba Business School, including market demand mining, user portrait drawing, industry competitive product research, etc.
In the practice session, the students also got hands-on practice. They may develop live telephony skills and conduct live broadcast skills exercises based on their research on overseas markets and consumers; or based on their own country's consumption insights, select a Chinese product that meets the needs of the local market and introduce the local market needs and potential users of the product. Marketing and live broadcast marketing programs, etc.
When talking about the feelings of participating in the event, Kanina, a Brazilian student from our school, said: "I am very happy to have this opportunity to have a deeper understanding of Alibaba and China's digital economy development model. Many Brazilians like China very much, and we also hope to be able to Learn Chinese experience, understand Chinese culture, and promote the development of cross-border trade between the two countries. This training will be an experience I will never forget. In addition to getting to know China's largest Internet company, I also made countless friends who all dreamed of To become a commercial bridge between China and our motherland."
Cross-border live broadcasting is a huge opportunity for Chinese foreign trade companies. Among them are opportunities for Chinese exporters, as well as career development opportunities and entrepreneurial opportunities for overseas students in China. The foreign students coming to China and Chinese foreign trade companies are closely connected at this time! These outstanding people who master Chinese and foreign languages and consumption habits, use social media, and recognize Chinese brands to study in China are the best candidates to help Chinese brands go overseas when the global trade market shrinks under the new crown epidemic and trade protectionism is rising. As cross-border e-commerce enters the era of localized and refined operations, international students in China have gradually become a backup force to promote the smooth flow of Sino-foreign trade.