Guangdong University of Foreign Studies
International College fire drill successful
In order to enhance students' firefighting awareness, and improve their survival skills in a fire, the International College conducted a fire drill themed as "Eliminating the Safety Risks, Enhancing the Firefighting Awareness, and Building a Safe Campus".
At 3 pm, the drill started, and smoke came out of the dormitory. Led by the relevant personnel, the students were orderly evacuated from the dormitory to the basketball court while covering their nose and mouth with a wet towel.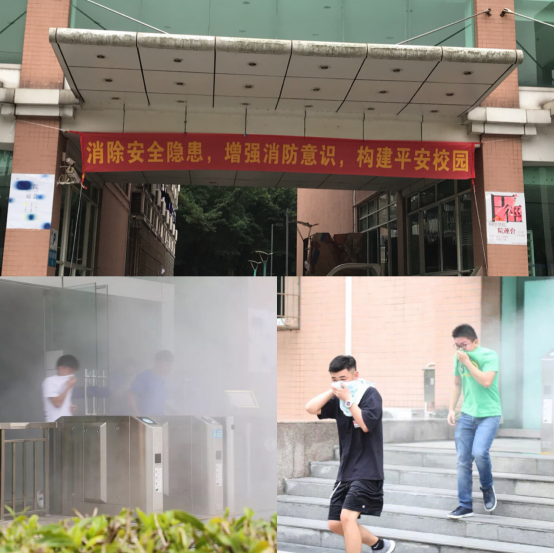 The party secretary of the International College gave approval for this drill, and highlighted the importance of fire emergency skills, and reminded students of the safety risks around them. He also listed some firefighting cases, teaching students practical skills in face of a fire.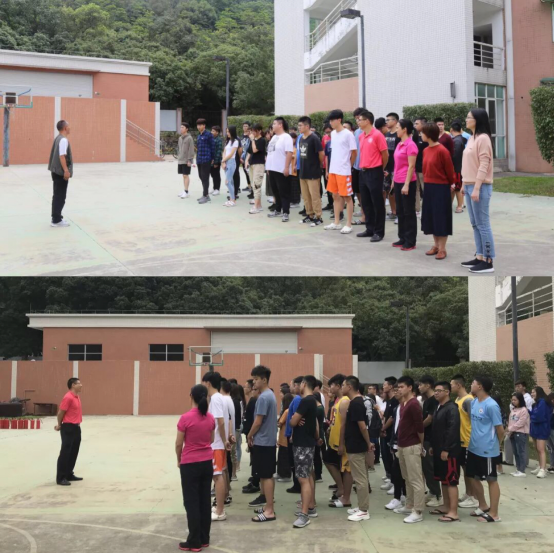 Mr. Yang Riguang from the security office introduced to the students two kinds of commonly used fire extinguishers and the way to use a gas mask and the precautions when using them.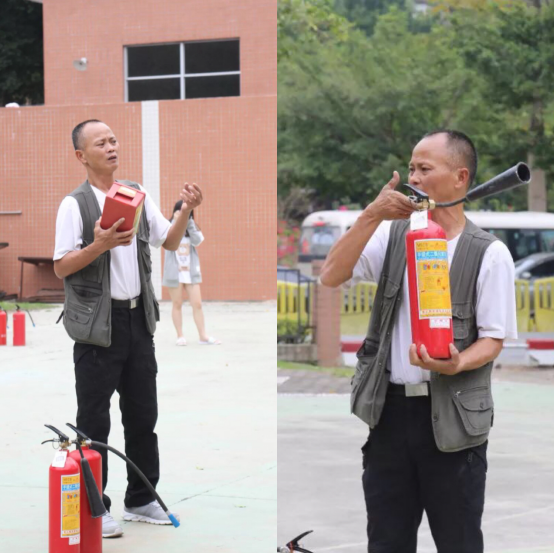 After attentive listening and observation, the students started the fire extinguishing practice under the guidance of Mr. Yang. They have learned the correct way to handle a fire extinguisher and survival skills.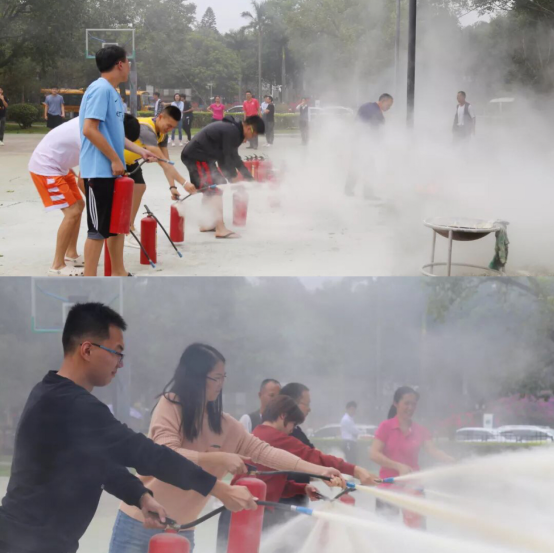 After the drill, led by the personnel from the security office, the teachers of the International college did a safety inspection on all the stories of the dormitory, trying to eliminate the safety risks and build a safe campus for the students.