Guangxi Normal University
Chinese and foreign students feel Chinese culture
On the occasion of welcoming the "March 3" of the Guangxi Zhuang nationality and the 12th "International Chinese Day", in order to promote the Chinese culture and promote students' knowledge and understanding of traditional Chinese culture, Guangxi Normal University, April 12, 2021, Organize Chinese and foreign students to hold a poetry recitation activity in the Duxiu Study Room on Yucai Campus with the theme of "Unique scholarship, let the world understand China". Students from China, Vietnam, Thailand, Laos, Cambodia, Pakistan, Indonesia, Malaysia, East Timor, and other countries participated in the event.
Chinese and foreign students come here wearing gorgeous Chinese national costumes and express their most affectionate blessings to Guilin, Guangxi with a song by He Jingzhi, "Guilin Landscape Songs". Chinese is an important carrier of Chinese civilization and a bridge between China and the world. Every year on the third day of the third month of the lunar calendar, it is the traditional song fair festival of the Zhuang people. People use Liao songs to promote the party's policies and praise a happy life. Chinese and foreign students' emotional recitations in Chinese show their love for Chinese and their joy and blessings for the arrival of the "March 3rd" festival. Dressed in national costumes, they spoke with love and expressed with heart, which feasted the eyes of the teachers and students present.
Guangxi Normal University pays attention to promoting the Chinese national culture, so that Chinese and foreign students can feel the essence of Chinese culture in poetry, and feel the charm of national culture in singing and laughing. The purpose of this event is to tell Chinese stories and spread Chinese culture. Through activities, students can understand the culture of Zhuang Township and enhance the friendship between Chinese and foreign students. At the same time, it can also improve the Chinese level of international students and understand the connotation of Chinese culture, and enhance the sense of identity of Chinese culture by Chinese and foreign students.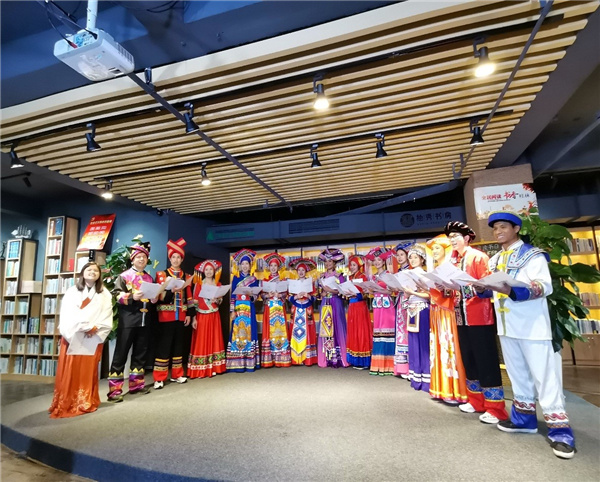 Chinese and foreign students recite the "Guilin Landscape Song"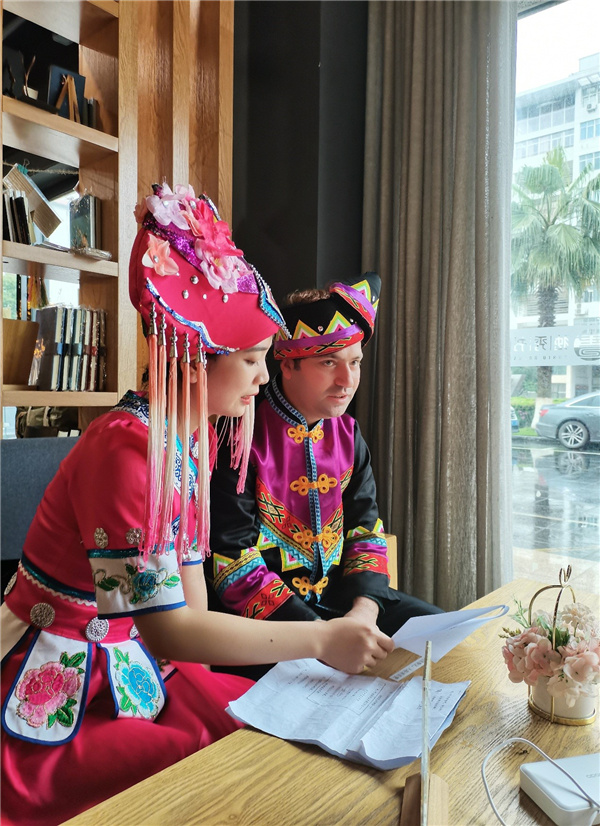 Chinese students are instructing foreign students to read poems aloud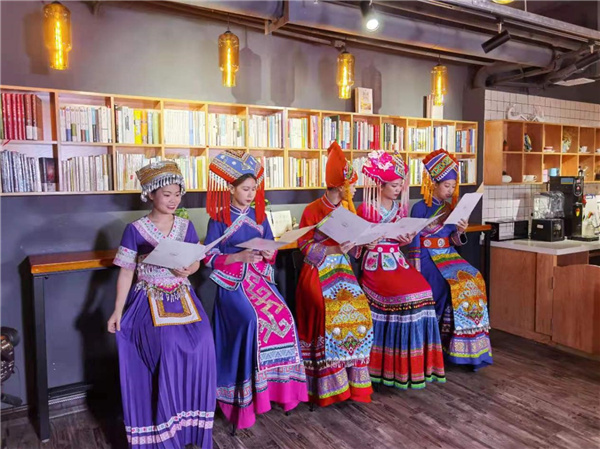 Chinese and foreign students are reading poems carefully