2021 Hainan University
International Student Scholarship
To encourage students to work hard, promote cultural exchanges and dialogues, and further internationalize the current education, Hainan University has set up Hainan University International Student Scholarships.
Overview
Hainan University International Student Scholarship consists of two types: One is Outstanding Individual Award for those who have been actively engaged in music, art and sports activities; The other is Excellent International Student Scholarship for those who have the best overall academic performance in a particular major of studies.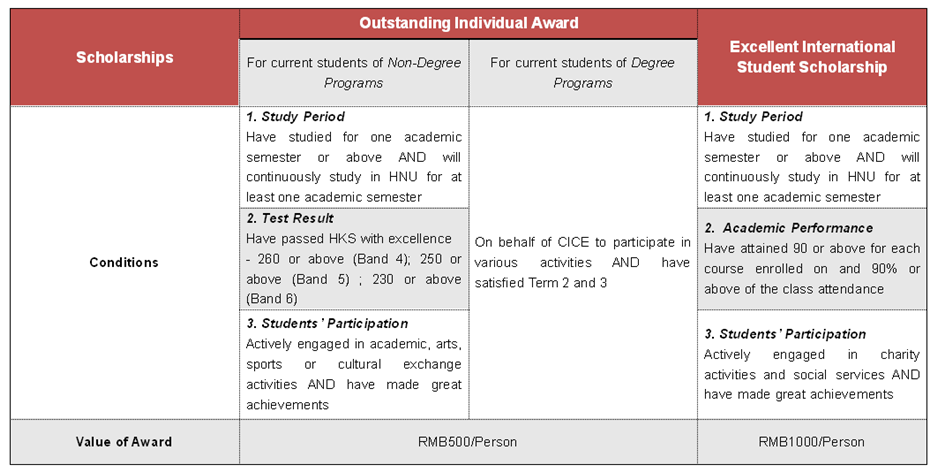 Application
For detailed information for application, please contact the Office for International Students.
Contact Information
Add: International Admission and Cooperation Office, College of International Education, Hainan University, No.58 Renmin Avenue, Haikou, Hainan Province, 570228, P. R. China
Contact Person: Ms. Xu, Ms. Zhou
Tel: +86-898-66286676
Fax: +86-898-66269571
E-mail: cicehn@126.com