International students participate in high-end Forum
On April 22, sponsored by the Chinese Academy of Engineering, China Three Gorges Group Co., Ltd., China Water Conservancy Society, Jiangsu Development and Reform Commission, and undertaken by the Yangtze River Conservation and Green Development Research Institute, Hohai University, Nanjing Hydraulic Research Institute, and other units The third international high-end forum on water security and sustainable development officially opened in Nanjing.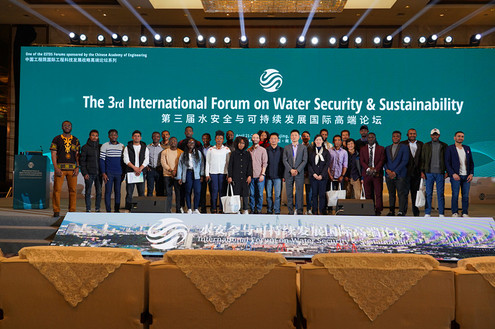 Zhang Jianyun, Academician of the Chinese Academy of Engineering, Dean of the Yangtze River Conservation and Green Development Research Institute, Honorary Dean of the Nanjing Institute of Water Conservancy, and Chairman of the Forum Organizing Committee, delivered opening speeches, Pan Xianzhang, Vice Governor of Jiangsu Province, and An Yao, First Class Inspector of the Chinese Academy of Engineering Hui Hui and Chen Shengshui, Dean of Nanjing Institute of Water Conservancy Sciences, delivered speeches respectively. Xu Hui, President of Hohai University, presided over the opening ceremony. More than 1,000 representatives from relevant river basin institutions, scientific research institutes, universities, enterprises, and international organizations such as the World Meteorological Organization from more than ten countries including China, the United States, the United Kingdom, Canada, Australia, and Switzerland participated in the forum online and offline In addition to the main venue, two video sub-venues were set up at Hohai University and Nanjing Institute of Water Conservancy Sciences. At the same time, the online live broadcast method was used to broadcast simultaneously through Xinhua News Agency and other media. This international high-end forum lasted for three days. International students from our school actively participated. A total of 90 international students from related majors had the opportunity to attend the event on-site. International students at home and abroad also watched it carefully through the online live broadcast platform.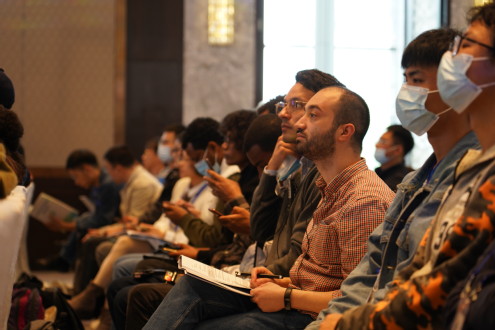 At present, the global population is increasing rapidly, and the rigid demand for resources is also increasing. It has also broken the stable fluctuation range of the earth system, and fundamentally challenged our knowledge reserve and management system. The global water problem is very important and water security. And sustainable development of water resources management is a topic that has to be discussed. How to manage water resources well and improve the protection capacity of water resources is of very important strategic significance.
Du Fei, a doctoral student from Ghana, said that professional scholars explained in depth the current water resource utilization issues and sustainable development measures, which broadened my knowledge and was also very inspiring for the topic selection of the thesis. I am very happy to have the opportunity to participate in this event. Zheng Mengfu, an undergraduate student from Kyrgyzstan, said: Through this conference, I fully understand the close connection between water security and all aspects of society, as well as the corresponding long-term sustainable development mechanism, which has raised water security awareness. The forum also organized a visit to the experimental research base of Niushoushan Hydraulic Research Institute, which allowed me to understand the advantages and progress of China's water conservation and water conservancy project development.