Beijing Huijia Vocational College
Chairman Mr. Montree Pongpan attended the 30th Anniversary of China-ASEAN Dialogue Relations
On April 21, the 30th anniversary of the establishment of the China-ASEAN dialogue relationship and the RCEP signing background, a non-governmental seminar on deepening the potential of Guizhou-ASEAN cooperation (hereinafter referred to as the seminar) was held online. Mr. Montree Pongpan, Executive Chairman of the Thai-Chinese Education Alliance and Chairman of the Asian Chamber of International Trade and Investment, attended the seminar and delivered a keynote speech.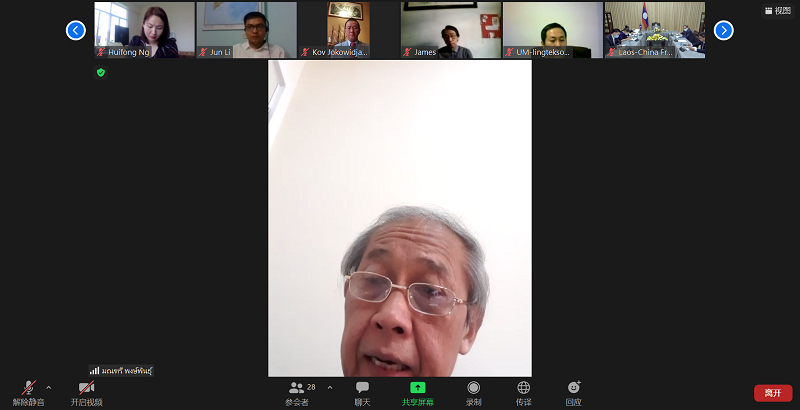 2021 is the 30th anniversary of the establishment of the dialogue relationship between China and ASEAN. It is also the first year of the signing of the Regional Comprehensive Economic Partnership Agreement (English abbreviation: RCEP). In order to seize opportunities, it will help Guizhou Province and ASEAN countries to communicate in related fields. Cooperation to improve quality and efficiency. The seminar invited scholars and experts from Guizhou Province, Brunei, Indonesia, Laos, Malaysia, Myanmar, the Philippines, Singapore, Thailand, Vietnam and other ASEAN countries' enterprises, business associations, universities, and think tanks through the "cloud "Dialogue, from the perspective of non-governmental exchanges, provide suggestions and suggestions for Guizhou Province to better integrate into RCEP cooperation.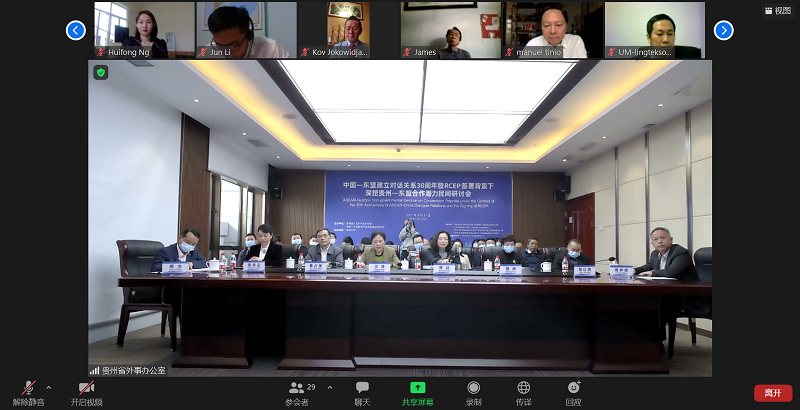 Chairman Mr. Montree Pongpan pointed out that among ASEAN countries, Thailand is the first to sign a joint statement with China on the 21st Century Cooperation Plan, the first to promote strategic cooperation with China, and the first to achieve zero-tariff arrangements for vegetables and fruits with China. , The first to build a Chinese Cultural Center, the first to establish a defense and security consultation mechanism with China and conduct two-year joint exercises and training. Thailand is about to become the country with the most consulates in China. There are so many "firsts" that are rare in country-to-country exchanges, which fully demonstrates that China-Thailand relations are a model of friendly cooperation between countries with different social systems. Since 2013, China has been Thailand's largest trading partner for years and it is also China's third largest trading partner among ASEAN countries. In 2018, the bilateral trade volume reached 87.52 billion U.S. dollars, and the bilateral trade volume in the first 11 months of 2019 reached 82.91 billion U.S. dollars. In terms of investment, China surpassed the United States to become Thailand's second-largest source of investment in 2017, and surpassed Japan for the first time in 2019 to become Thailand's largest source of investment, with investment applications reaching 260 billion baht. In 2018, the number of Chinese tourists to Thailand reached 10.5 million, with more than 30,000 Chinese students studying in Thailand and more than 28,000 Thai students studying in China. 16 Confucius Institutes have been established across Thailand.