Beijing Huijia Vocational College
Thai-Chinese Education Alliance Thailand-Qingdao High School Principal Forum and High School Characteristic Curriculum Seminar" held the preparatory meeting
At 3 pm on March 3, 2021 (Beijing time), the Thai-Chinese Education Alliance and the Qingdao Municipal Education Bureau held an online preparatory meeting for the "Thailand-Qingdao High School Principal Forum" (hereinafter referred to as the forum), Qingdao Municipal Education Bureau international cooperation Deputy Director Hu Xiang, Director of International Cooperation Office of Qingdao Education Bureau Zhuang Hao, Alliance Chairman Mr. Montree Pongpan, Honorary Chairman Mr. Wu Zhiyi, and Shandong Provincial Service Center Director Mr. Ji Yuehui attended the meeting.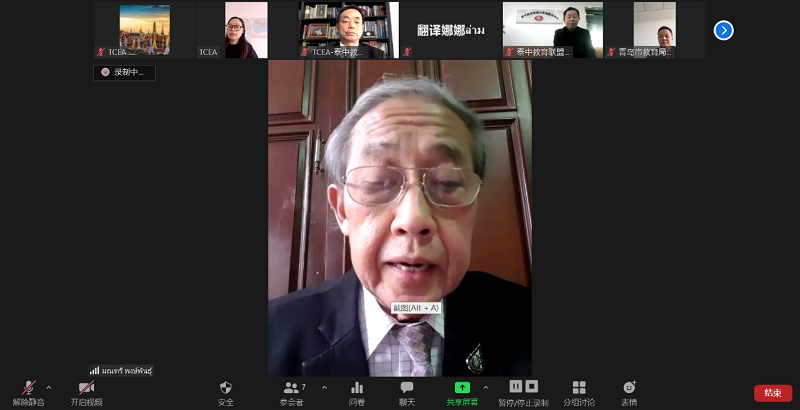 First of all, the chairman of the alliance Mr. Montree Pongpan made a speech and put forward the three principles for the work of the forum: "Identify the docking person, determine the work plan early, and firmly support the work in Qingdao". Deputy Director Hu briefly introduced the basis and prospects of cooperation between Qingdao and Thailand, and put forward many suggestions on the "Thailand-Qingdao Middle School Principal Forum".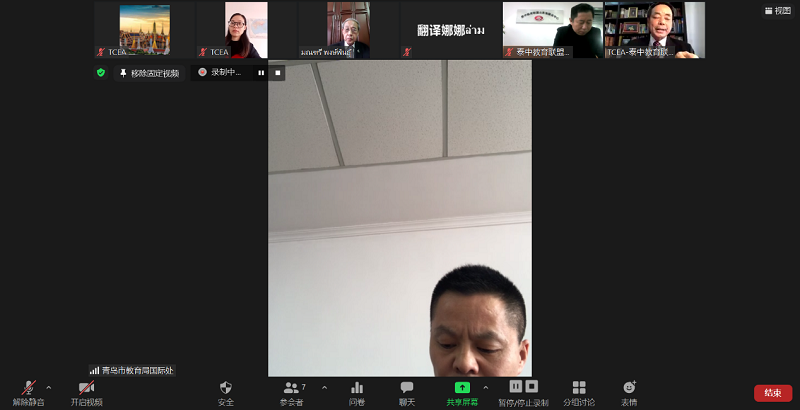 Afterwards, the two parties conducted candid exchanges and discussions on the details of the work of the forum and reached a consensus. Shandong is a major education province in China, Qingdao is a key city in Shandong, and Thailand is the strategic fulcrum of the "Belt and Road" initiative. China and Thailand are one family, and there is a huge room for cooperation between the two sides. We believe that through the holding of this event, it will create more cooperation opportunities for education colleagues in Qingdao and even Shandong and Thailand.