Minzu University of China
International Symposium on Chinese Language Teaching
From April 24 to April 25, 2020, the International Conference on Chinese Teaching hosted by Princeton University East Asian Studies Association was held online.
Associate Professor Tian Yan and master student Xu Xiaotong of our school were invited to participate in this conference.
More than 300 experts, scholars, and students from 24 universities including Princeton University, Stanford University, Minzu University of China, and Beijing Normal University participated in this international conference on Chinese teaching.
The meeting was presided over by Professor Zhou Zhiping and invited many experts such as Liu Lening, Sun Chaofen, Liang Xia, etc, to report and discuss the latest research results on Chinese grammar, Chinese teaching methods, Chinese teaching models, and strategies.
In a special report on Chinese teaching models and strategies on April 25, Xu Xiaotong reported on the content of the joint research with Mr. Tian Yan: "Analysis and Thinking of Interaction of Chinese Micro-Lessons".
In the report, she focused on the interactivity of the micro-class from four aspects: the interactivity of the micro-class instructional design, the interactivity of the instruction language, the interactivity of the body language, and the interactivity of the media means.
The report received experts from the meeting. , Scholars unanimously praised. This report has a certain promoting effect in enriching the research on micro-class teaching and the concept of micro-class interaction in the Chinese teaching community.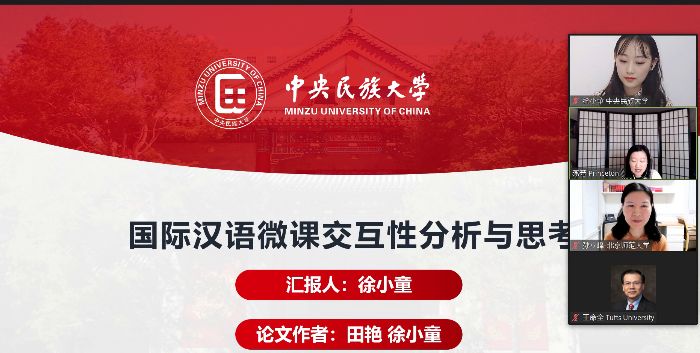 After the report, the experts at the meeting discussed "the advantages and disadvantages of micro-classes compared with traditional classrooms" with the speaker Xu Xiaotong, and expressed their recognition of the innovation and necessity of the research by Mr. Tian Yan and Xu Xiaotong.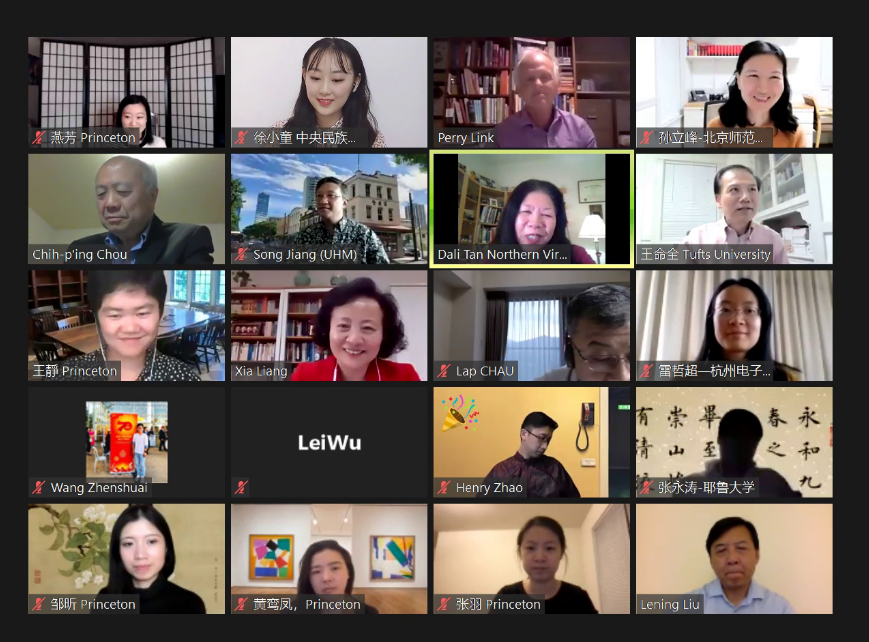 This conference invited a number of well-known experts from China and abroad, with a large number of participants and great influence.
The participation in this conference is conducive to our teachers and students' understanding of the new trends in the development of Chinese education in China and the United States, deepening our teachers and students' learning of the latest Chinese teaching models and strategies, and demonstrating the good outlook of the teachers and students of the International Education College of the Minzu University of China.