Hold learning exchange Education Exhibition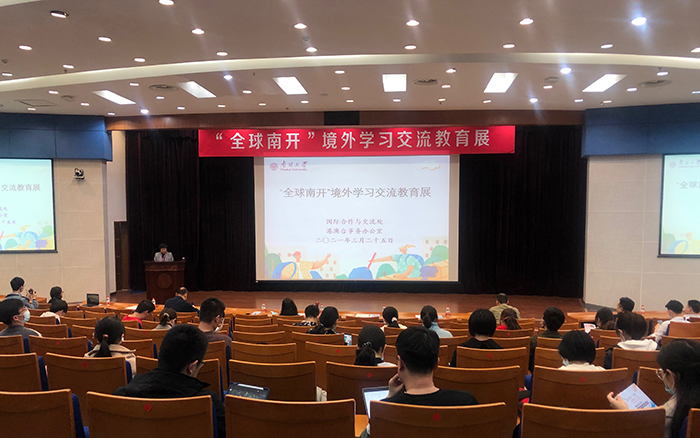 Nankai News Network (correspondent Yan Ruoyan) From March 25th to 26th, the "Global Nankai" Overseas Study and Exchange Education Exhibition was held on the Balitai campus of Nankai University.
The current education exhibition lasted for one and a half days, innovatively combining offline and online methods, inviting 35 overseas cooperative colleges and educational institutions in 11 countries (regions) around the world to conduct project presentations, and a total of nearly 700 students participated.
At the same time, the International Cooperation and Exchange Office of our school released for the first time promotional materials such as the promotional film "Starting with the World in Mind" and "Nankai University Student Overseas Exchange Project Manual" for the first time.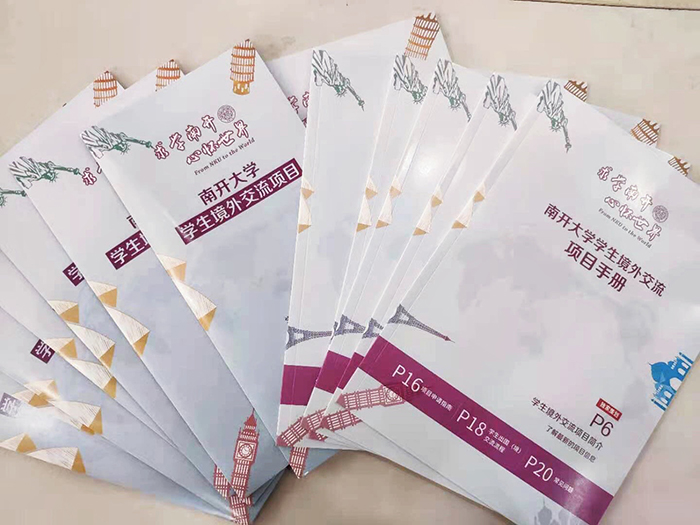 On March 25, the Education Exhibition officially opened. Returned scholars, relevant heads of functional departments, senior overseas study planners, and student representatives of our school were invited to share overseas study stories, introduce overseas exchange policies and procedures, and give lectures on studying abroad career planning and introduction Thoughts on studying abroad.
On March 26th, the online presentations of overseas colleges and universities project also met with students in the cloud as scheduled. Through ZOOM live broadcast and Tencent conference platform broadcast, students, parents, and speakers of our school interact in real-time to keep abreast of the latest project information of the intended institutions.
New media platforms such as the "Nankai University Going Abroad" public account give full play to the advantages of online publicity and help students obtain event arrangements for the first time. Since the release of the event information on March 10, the "Nankai University Going Abroad" official account has accumulated 8,058 person-times and more than 13,300 followers.
For a long time, our school has attached great importance to exchanges and cooperation with world-class universities, global educational institutions, and related scientific research institutions, and has also actively created opportunities for students to study abroad.
This "Global Nankai" Overseas Learning Exchange Education Exhibition is a series of brand activities launched by the school in the new era of education opening up to the outside world.
It is committed to enhancing the global vision and cross-cultural communication skills of our school students. Under the background of the normalization of the epidemic, exploring including Diversified overseas exchange programs, including online and offline exchanges, serve our school's "Double First-Class" construction and "4211 Excellent Nankai Action Plan".