North China Electric Power University
Won the scholarship for outstanding international students
Recently, the Department of International Cooperation and Exchanges of the Ministry of Education announced the results of the 2020 Chinese Government Scholarship for Outstanding International Students in China.
FRANCINE UAAWMAHORO, a senior international student majoring in mechanical engineering from the School of International Education of our school, won the award. This award is the first time in the history of our school that an international student has won the Chinese Government Scholarship for Excellent International Students in China.
The "Chinese Government Scholarship for Outstanding International Students in China" is an annual scholarship program offered by the Ministry of Education for full-time students with a second-year undergraduate (inclusive) or second-year postgraduate (inclusive) or higher from Chinese government scholarship institutions.
Hundreds of them are selected each year. International students who have excellent academic performance, have both virtues and deeds, and know China and love China, reward outstanding foreign students for their outstanding performance, and expand the breadth and depth of the influence of Chinese government scholarships.
On April 6, the International Education Institute held an award ceremony for FRANCINE UAAWMAHORO.
Dean Qi Zheng commended FRANCINE UAAWMAHORO for his outstanding performance in school and encouraged him to make persistent efforts to enrich and develop himself while passing on the power of role models, striving to be a messenger of friendly exchanges between China and foreign countries.
FRANCINE UAAWMAHORO thanked the Chinese government and schools for their training and rewards and said that he would cherish his time studying in China, speak out his own voice, and tell his own Chinese story well.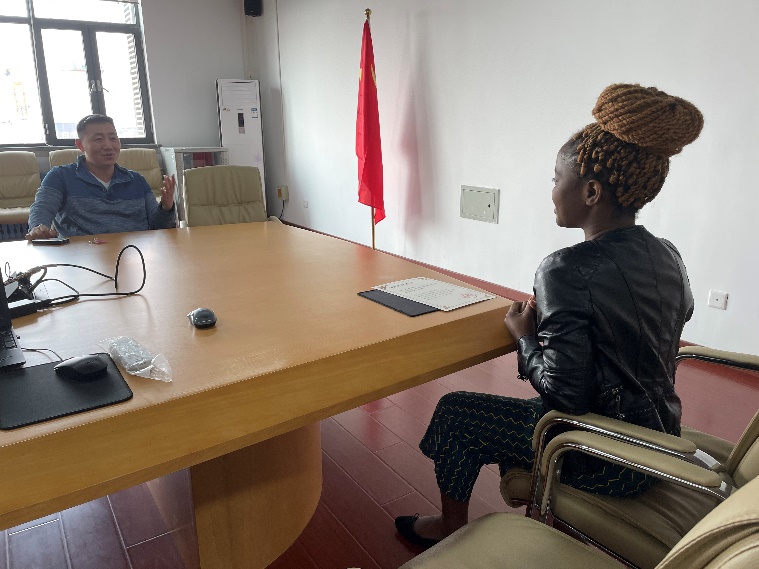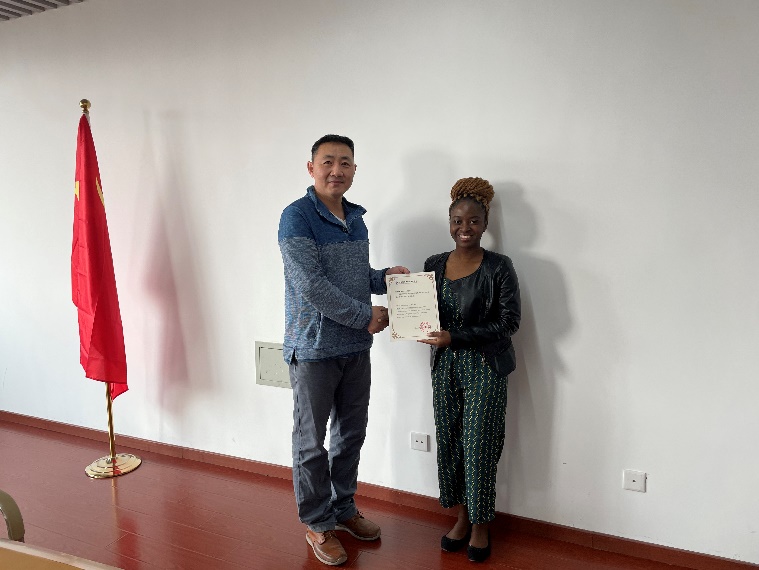 In recent years, our school has taken a number of measures to improve quality and efficiency in all aspects of enrollment, teaching, management, and employment, focusing on improving the level of education and training of international students.
Encourage international students to publish high-level academic papers to enhance scientific research competitiveness.
Organize international students to participate in cultural exchange activities between China and foreign countries to broaden their international horizons; serve international students, reform the management model of international students, and provide multiple methods of class during the epidemic...
Multi-pronged and integrated development The effect is remarkable. The school will continue to play the guiding and exemplary role of the Chinese government's outstanding international student scholarships in China.
Improve the education management system for international students in China, and strive to cultivate more high-level international talents who know China and love China, and promote high-quality international open education. Innovation and development.