Tianjin Normal University
Spend New Year's Eve together
News from the International Exchange Office (correspondent Ke Xinyue) Lunar New Year's Eve, school party secretary Zhang Ling, school party committee secretary, and principal Zhong Yinghua, celebrated the Spring Festival together with foreign teachers and international students.
The heads of the Party School Office, International Exchange Office, International Student Management Service Center, International Education Exchange College, and other departments accompanied him.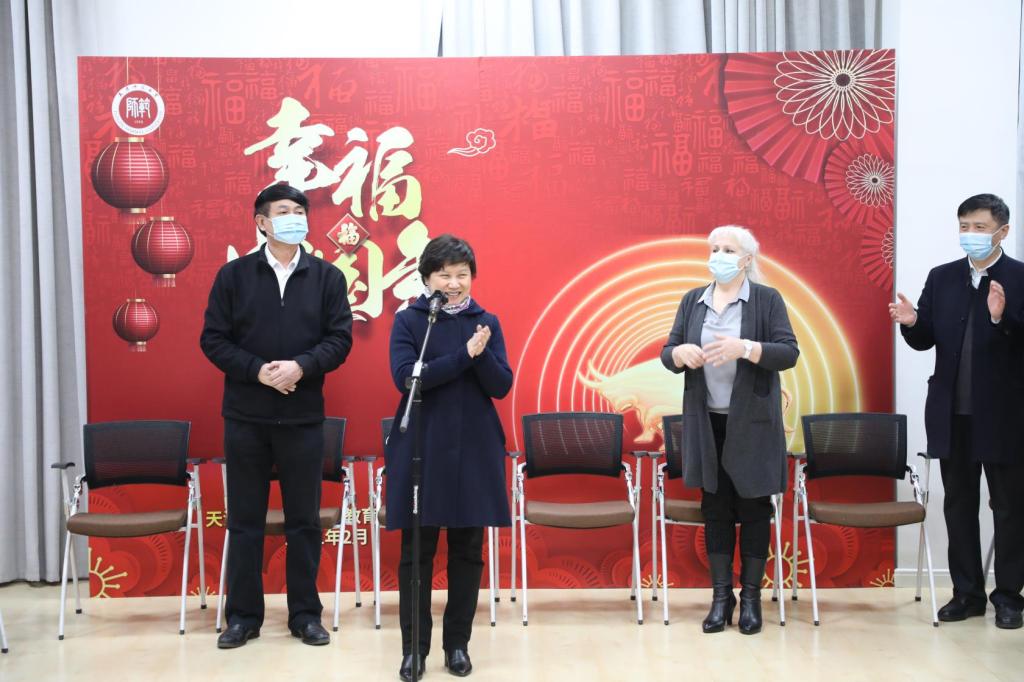 Zhang Ling extended cordial New Year greetings and holiday blessings to foreign experts and international students on campus. She said that in the past year, foreign experts and international students have been like a family, working hard together with the school.
Not only paying attention to epidemic prevention and control, ensuring health and safety, but also making satisfactory new progress in work and study. , Experienced the rich and profound connotation of Chinese culture.
The teachers and cadres in charge have worked hard and made fruitful efforts to ensure the work, study, and life of friends. The Spring Festival is the grandest and most solemn traditional festival in China.
The Year of the Ox symbolizes innovation, hard work, hard work, obscurity, hardship and hard work, and the spirit of dedication.
As the Lunar New Year of the Ox is approaching, I wish you all foreigners in school. Teachers and international students have a happy Chinese New Year, are healthy, work hard, work hard, and make greater progress.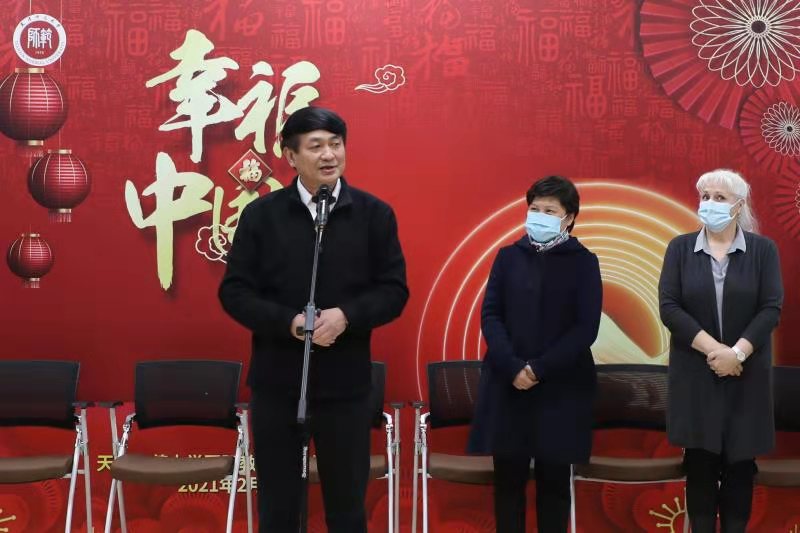 Zhong Yinghua said that New Year's Eve is the most important moment of China's most important traditional festival. Every family advocates "reunion and harmony" at this moment. The Lunar New Year of the Ox means being down-to-earth, bravely carrying heavy burdens, and working hard.
Today, we are celebrating New Year's Eve with you, and we can feel the festive atmosphere and rich cultural atmosphere of the Spring Festival together. I hope everyone will live a happy and peaceful Chinese New Year as if they were at home.
I wish you all the Year of the Ox, peace, and beauty, conscientious work, forge ahead, happiness and well-being.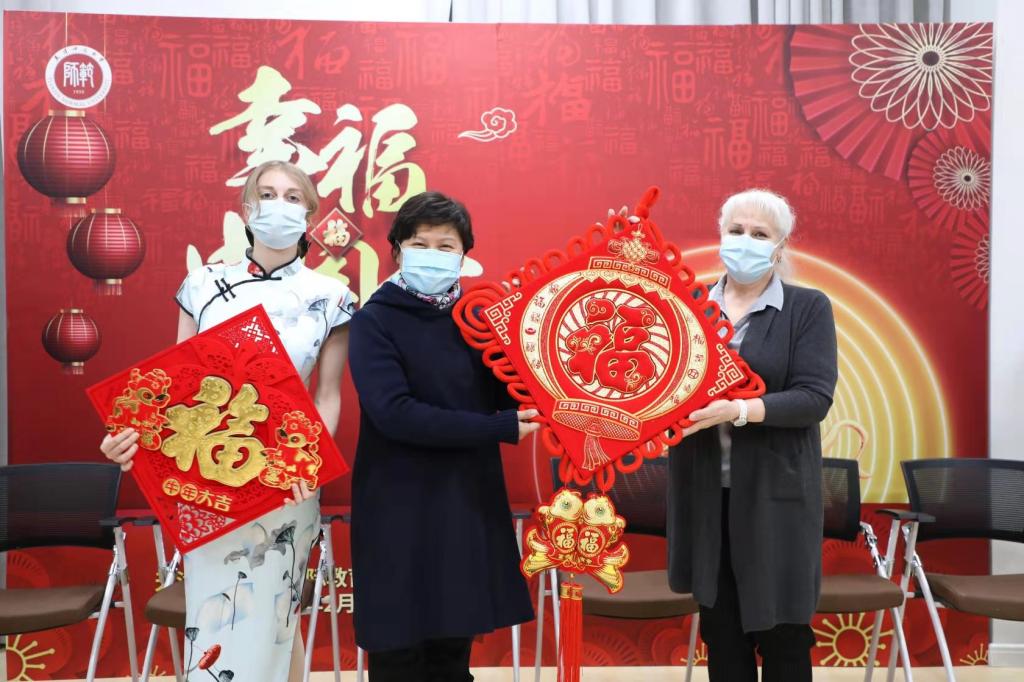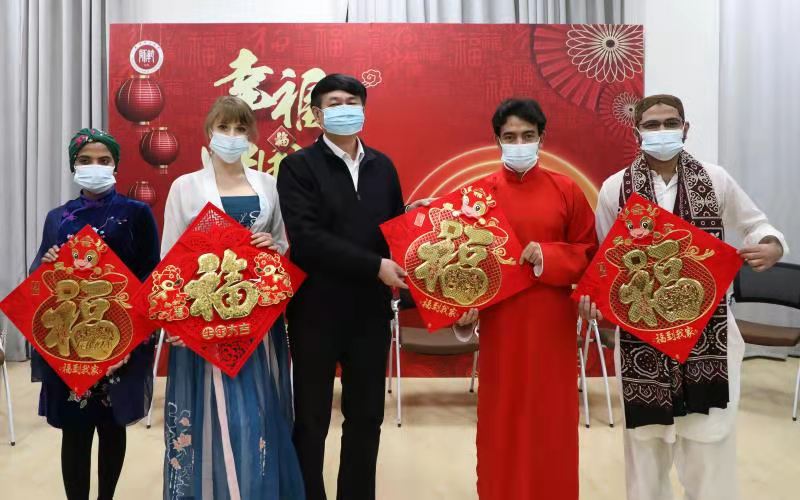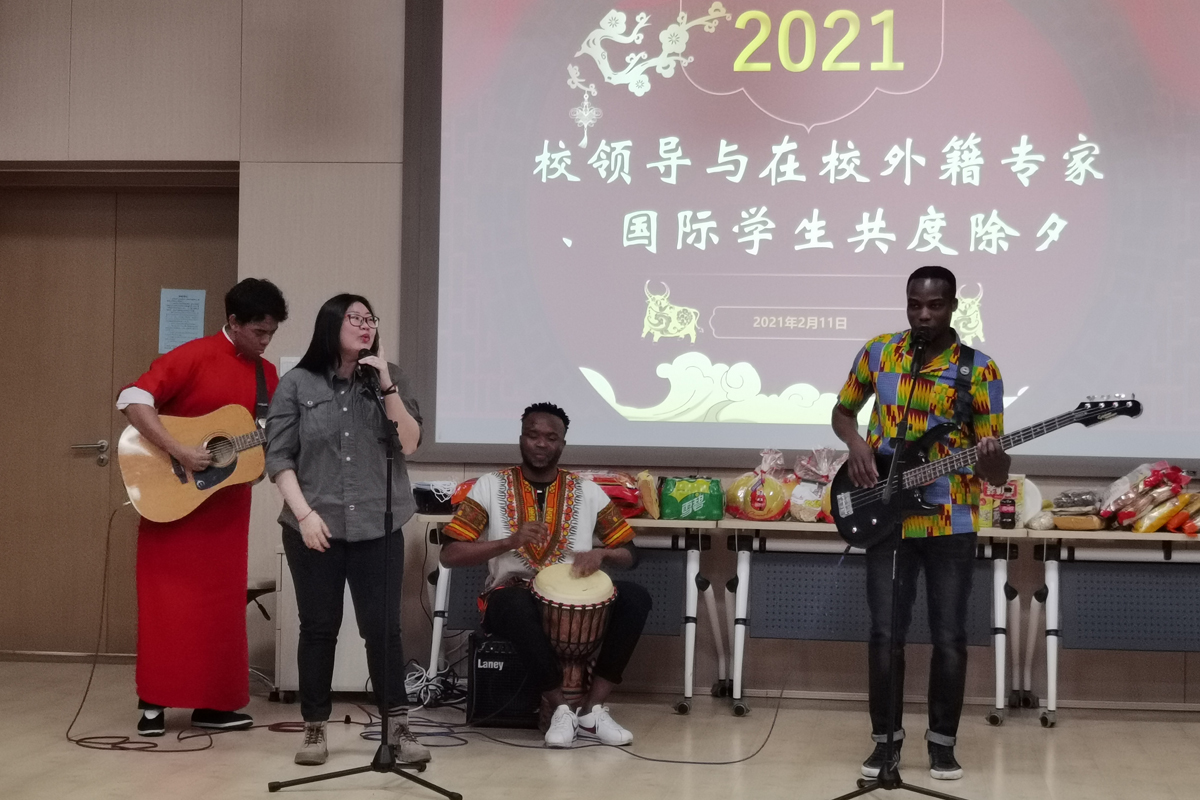 As a representative of foreign teachers, Galina, a Russian teacher of the School of Music and Film, thanked the school for its concern for teachers. She said that she has worked at the school for many years and has deep feelings for the Normal University.
She will work harder and cultivate more outstanding students in the future. Marina, a doctoral student majoring in Comparative Literature and World Literature in the Faculty of Letters, spoke on behalf of the international students.
She sincerely thanked the school leaders and teachers for their concern and care for international students in all aspects of study and life. Life, also organized and carried out a variety of campus cultural activities, so that international students experience the warmth of home.
International students from the School of International Education Exchange, School of Electronics and Communication Engineering, and other schools of our school performed cross-talk, song, recitation, dance, guitar playing, and other cultural programs.
School leaders and international students watched the CCTV Spring Festival Gala. The event scene Cheers, laughter, warmth, and harmony.
To allow international students in Tianjin to share the joy of the festival, the International Exchange Office and the International Student Management Service Center of our school organized the retention cadres to visit the off-campus international students who stayed in Tianjin during the holidays and present them with new year greetings.
Eighteen international student representatives from 14 colleges including the College of Arts and International Education Exchange also sent their alma mater New Year blessings and best wishes in the form of video, wishing Tianjin Normal University a prosperous and brilliant career!