University of Science and Technology Beijing
Hold academic forum online lecture
On the afternoon of November 24, the "Dream Open Class" online lecture of the International Student Academic Forum was successfully held. More than 100 graduate students participated in the event.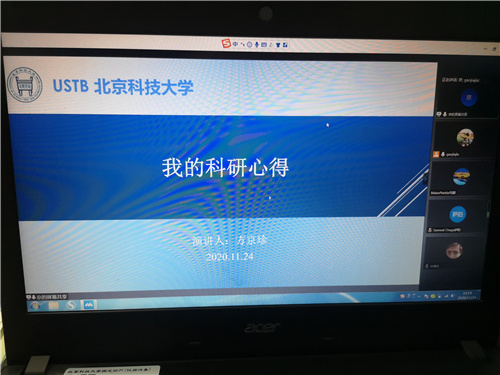 This year, Sa Yang, a doctoral student majoring in business management, won the nomination award of the 16th Top Ten Academic Stars of our school, and four other students won the honorary title of the academic star of the college.
The selection of the top ten academic stars for graduate students is an important platform for commending the academic level and scientific research ability of our graduate students. It has a strong influence and exemplary leading role among graduate students.
This event invited three award-winning representatives to share academic experience and growth experience with international students. Based on their own experiences, they made a detailed and valuable sharing for the younger students.
Telling their own growth stories from course learning, scientific research papers, cultural life, etc., and used peers to demonstrate their role in promoting the formation of a good style of study.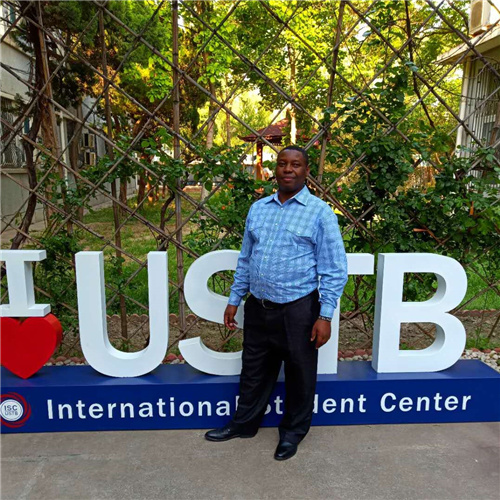 Award-winning student representative-Sayang (Kenya)
The atmosphere of the online activities was lively. The students spoke enthusiastically, raising their doubts in their studies and scientific research, and the seniors gave patient and meticulous answers to the questions of international students.
The students expressed that they have benefited a lot and will use their valuable experience to further improve their academic research plans. The International Student Academic Forum has effectively enriched the academic life of international postgraduates, enhanced the research capabilities of postgraduates, and played an important role in the construction of a good style of study.