University of Science and Technology of China
Library
The library of our school currently has three libraries in the east, west and south, providing students and researchers with a wealth of physical book resources and online academic resources. The library is open to international students, and you can borrow books and documents from the library with your campus card. Students must bring their campus card to enter the library and consciously accept the inspection of the staff. If you have any questions in the process of borrowing books or using the library, you can ask the library staff for help at any time.
(1) Eastern District Library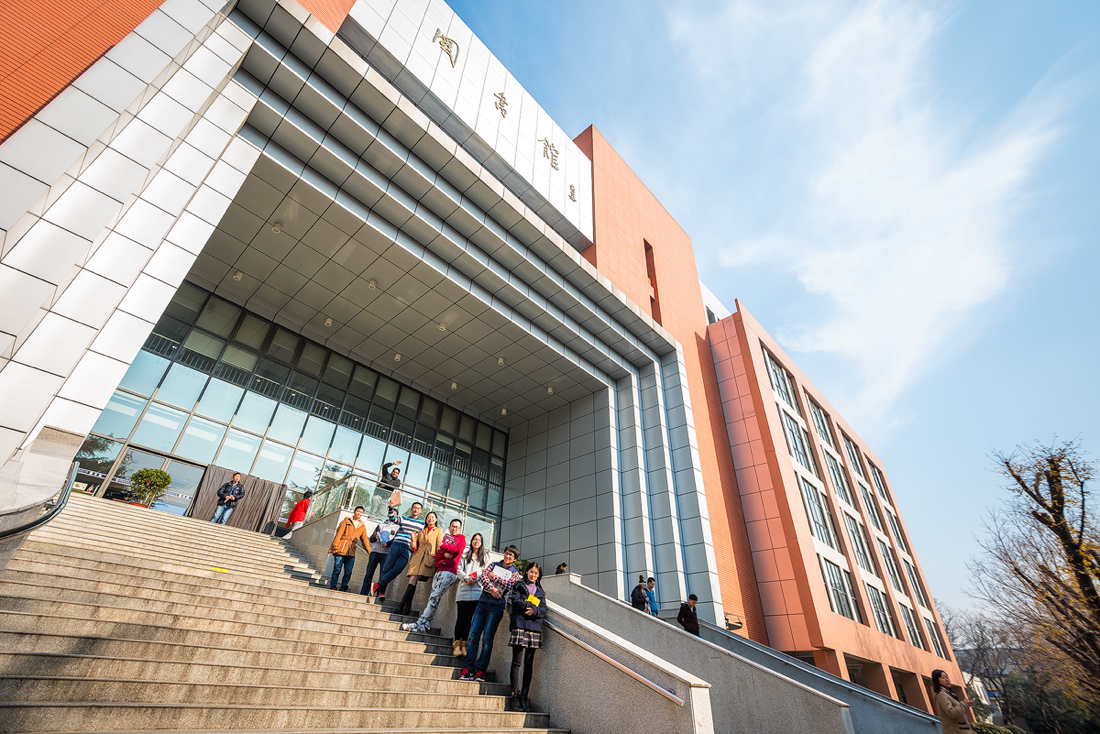 The East Campus Library is the main library among the three libraries. This is a six-story building covering an area of 17,000 square meters and was put into use in early 2013. You can borrow books from the rooms on the 2nd to 5th floors. The opening hours of the Eastern District Library are as follows: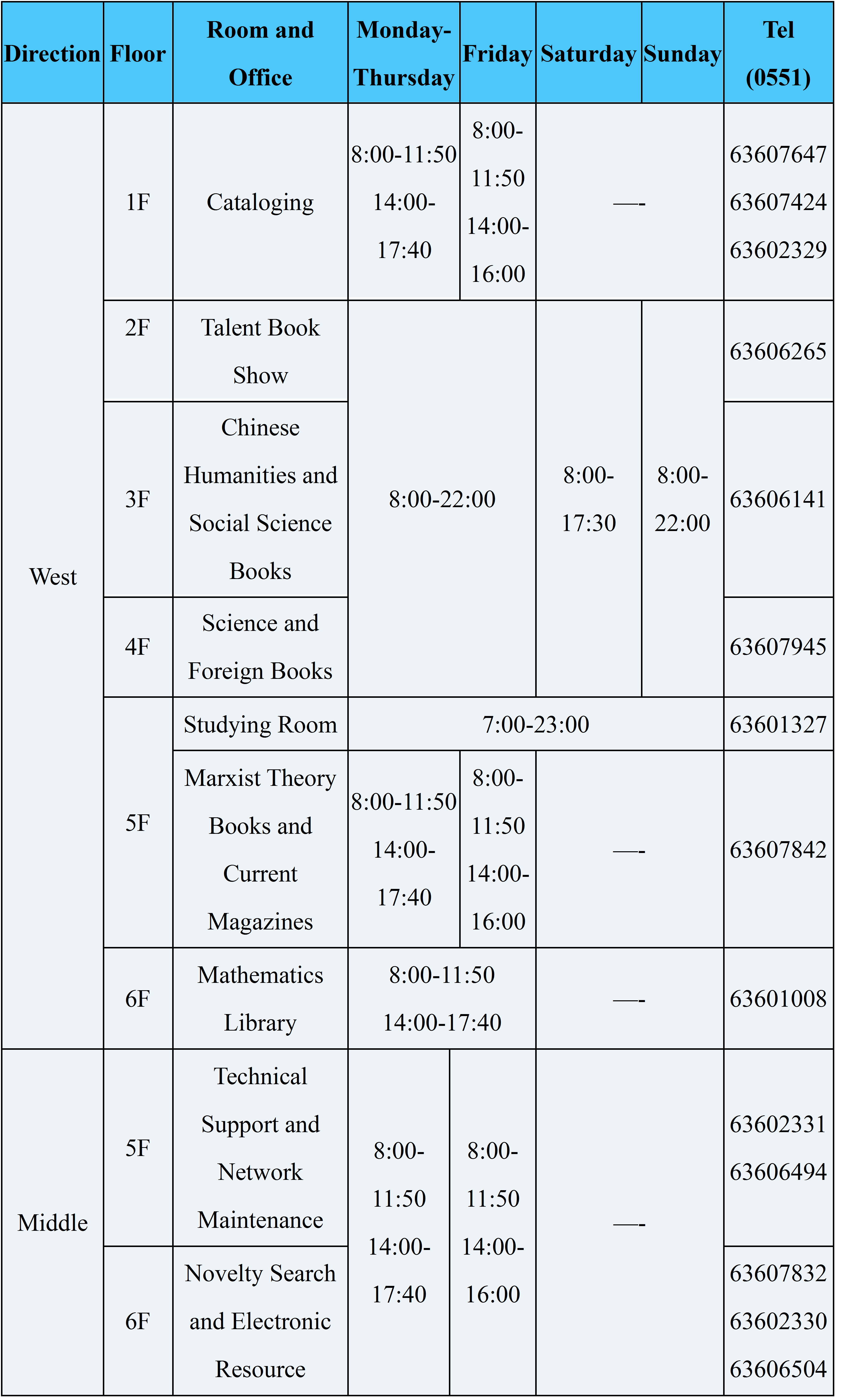 (2) West District Library
The West Campus Library was put into use in September 1997, covering an area of 18,587 square meters. The layout is listed below.