Wuhan University of Technology
School leaders visit faculty and international students
The mouse bids farewell to the old year, and the golden bull is coming. On February 12, the first day of the Lunar New Year in Xinchou Year, the school's party committee secretary Xin Sijin and vice president Wang Shijie led the heads of relevant departments to cordially condolences to front-line employees and international students who have been sticking to the school during the Spring Festival, and express to everyone on behalf of the school New Year greetings and holiday blessings.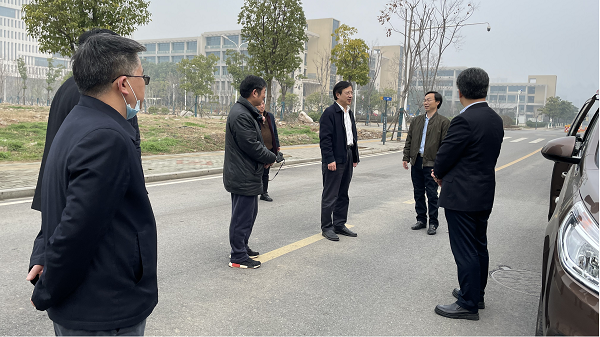 The school leaders went to the Nanhu International Student Dormitory, visited, and expressed condolences to the property management staff, remaining faculty and staff, and international students who were sticking to their posts during the winter vacation and the Spring Festival, and brought them the care and warmth of the school. Thank the staff for their contributions to the management of international students. For his positive contribution, I wish the international students at school a safe and peaceful Spring Festival.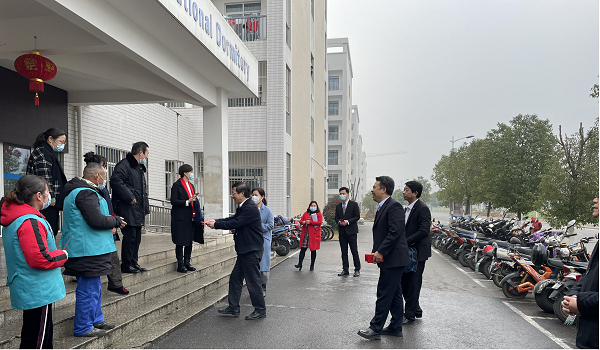 In the morning, Xu Xiangnong, the secretary of the International Education College, Huang Xiaoyong, the dean, and Li Li, the deputy dean, cordially visited the staff and international students. They thanked the staff for their hard work for a year and hoped that everyone will stick to their posts and ensure the campus during the holiday season. safe and stable. At the same time, talk closely with international students, and care about the students' life and study during the winter vacation.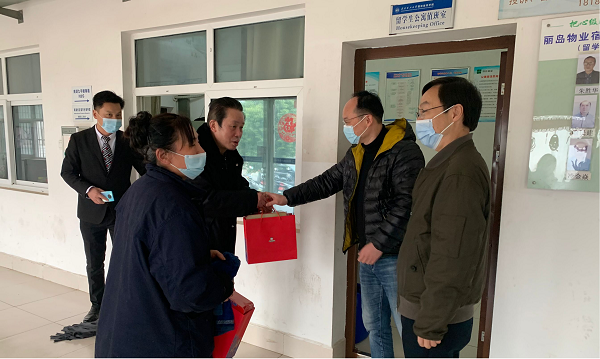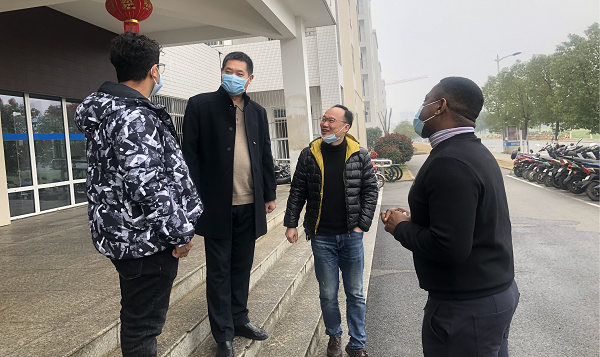 At present, there are more than 230 international students in our school. The representatives of international students expressed their gratitude to the school leaders for their New Year greetings and expressed that they will live up to the expectations of the school. To let the students feel the atmosphere of the Spring Festival, the school carefully arranged the dormitory, posted blessings, hung lanterns, and carefully prepared a Spring Festival gift package for each international student at school, striving to make the students feel the warmth of home and spend a peaceful and happy life Chinese New Year.