Zhejiang University of Technology
2020 ZJUT Degree Awarding Ceremony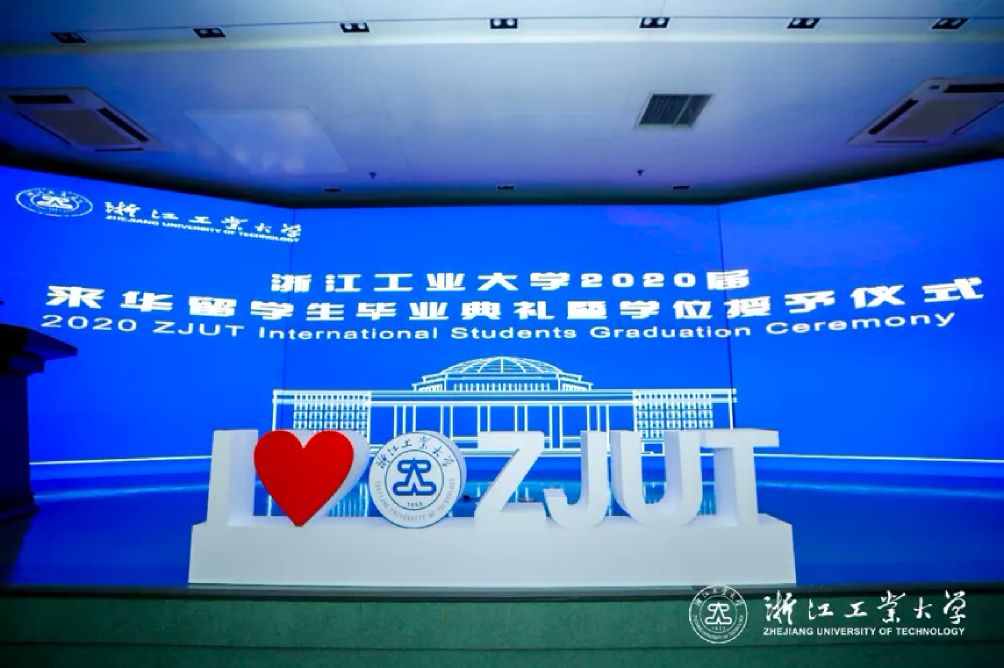 2020 ZJUT Degree Awarding Ceremony for International Students was successfully held at No.1 Lecture Hall of Library in Pingfeng campus on 29th June 2020. The Vice president, Yu Xiaofen and Directors, and Deans from relevant departments and all majors attended the ceremony. The graduation ceremony was also streamed live online. All graduates, their friends, and family as well as alumni were invited to attend the "Cloud Ceremony" to witness the memorable moment of all the graduates.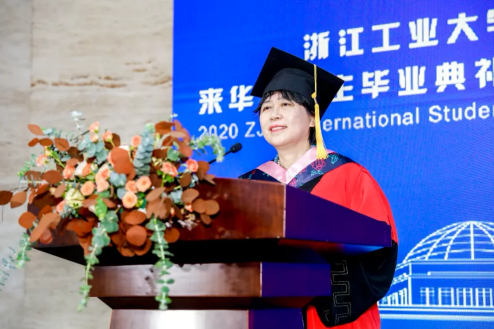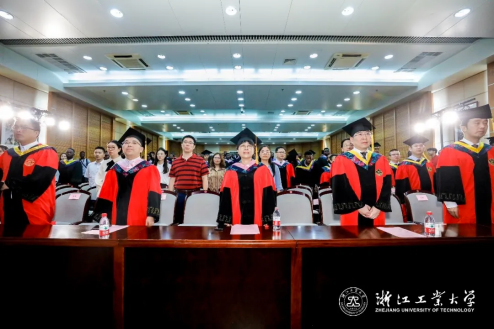 Prof. Yu said that the year 2020 is unusual, with the outbreak of the COVID-19 not only changed our social lives but also influenced the students' final moments on campus. Thus, she thanked the students' supports for the school's anti-epidemic initiatives and policies. She mentioned that she was glad to witness the graduation of the students and also gratified by their growth in ZJUT. She wished that students can use what they have learned in college and continue to study Chinese as well as Chinese cultures even though they are not at school anymore. Also, the international students can become messengers of peace, bridges for friendships. She hopes they will continue to care for the developments of ZJUT, and ZJUT will forever welcome them.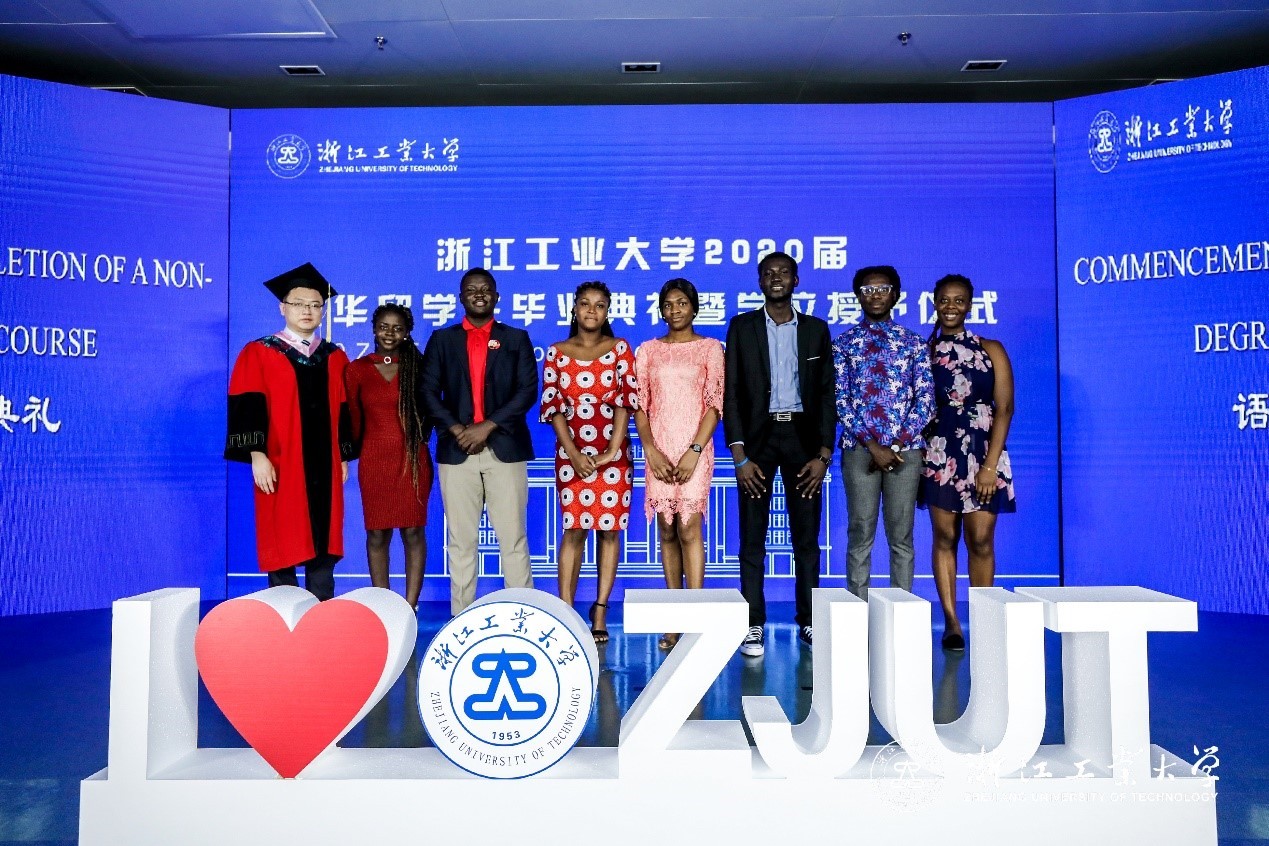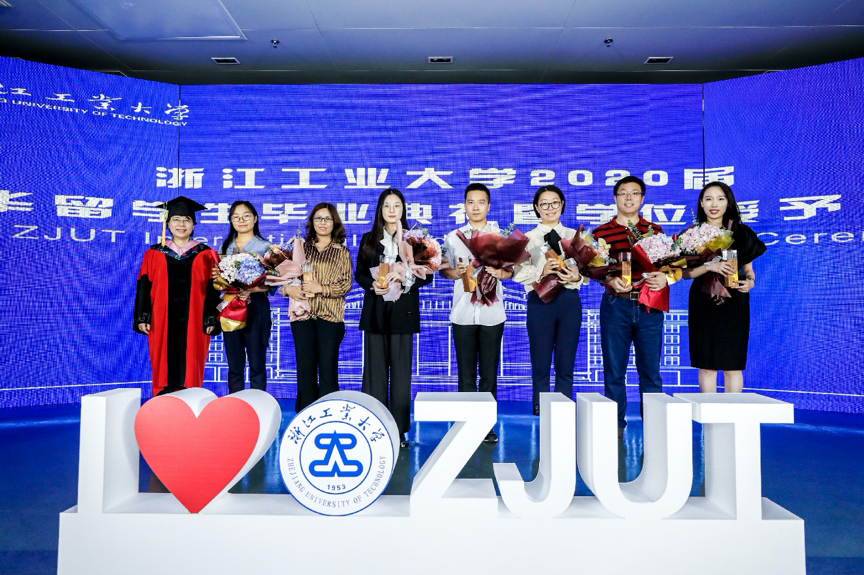 Pro. You turned the tassels for the graduates and the Deans of the colleges presented certificates and took photos with each student. Their graduating moments were captured by the camera. Because of the COVID-19, the overseas students couldn't attend the ceremony in time, thus their parents were invited to complete the ceremony tassel-turning ritual. And then came with the school leaders for a special "cloud photo". All the audience, online and offline, witnessed the important moment.
Finally, the volunteers have done a great job for the ceremony, thanks!