Zhejiang University of Technology
2020 Opening Ceremony for New Students
2020 Opening Ceremony for new students was held in the No.1 lecture hall of the library, Pinging Campus on October 20, 2020. Professor Yu, Vice President of ZJUT, all the leadership of International College and directors of each department and colleges as well as 57 domestic freshmen attended the opening ceremony. The ceremony was also streamed live online, which allowed all the students to witness this memorable moment. Cai Binbin, the vice dean and the Deputy Secretary of the Party Branch, inaugurated the ceremony.
The ceremony kicked off with our glorious national anthem.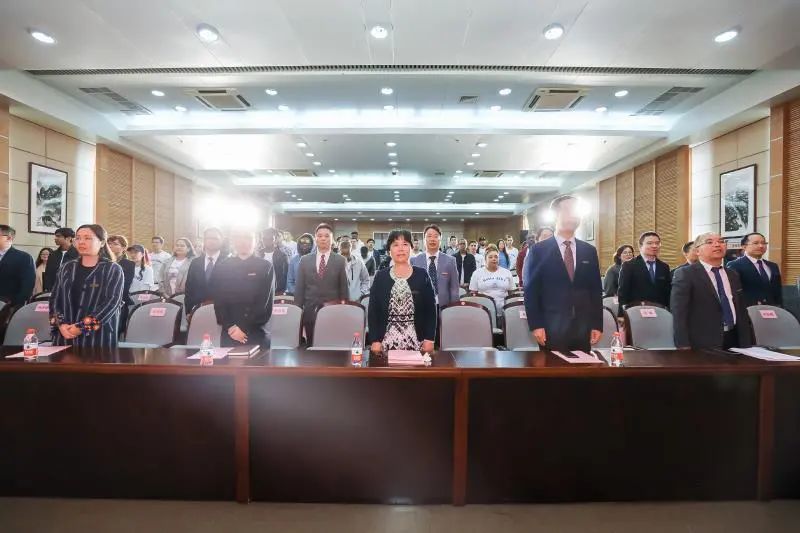 Professor Yu, Vice President of ZJUT, addressed the welcome speech. She welcomed freshmen from all over the world and introduced Zhejiang and ZJUT. After that, She shared her good wishes with all the students, encouraged them to study hard. She also emboldened them to fully enjoy their lives in China and be the messengers of cultural exchanges and try to foster the relationships between China and other countries.
Current student and new students, as representatives, shared their experiences and expectations with a speech. After the ceremony, teacher Si Dongying gave the first ideological and political lesson to the new students. She emphasized the motto of the International College, "Compatibility, Awareness, Learning, and Aspiration", and tell the unique stories behind the motto, thus showing the profound China traditional culture to students.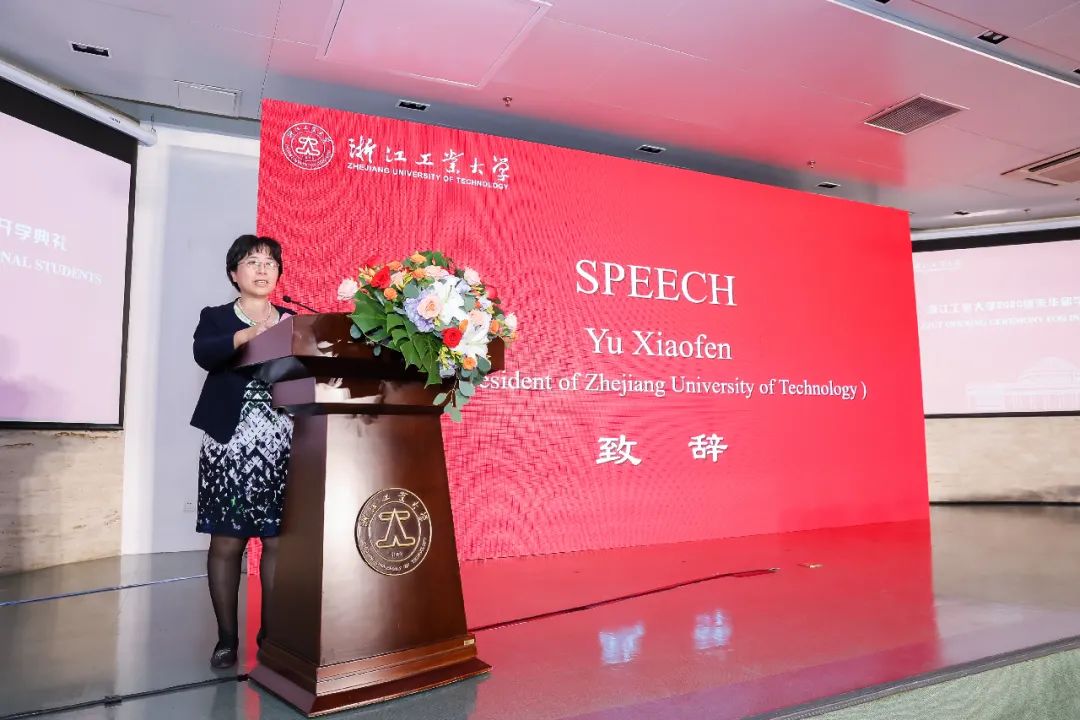 Professor Yu gave a welcome speech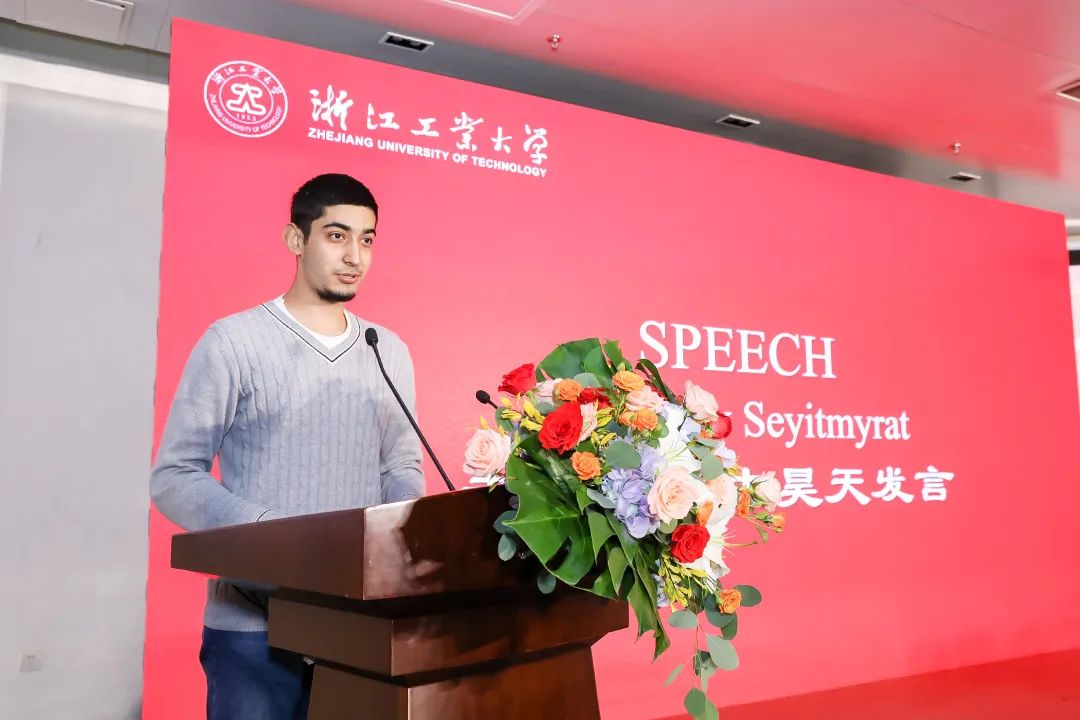 Gurbanov Seyitmyrat gave a speech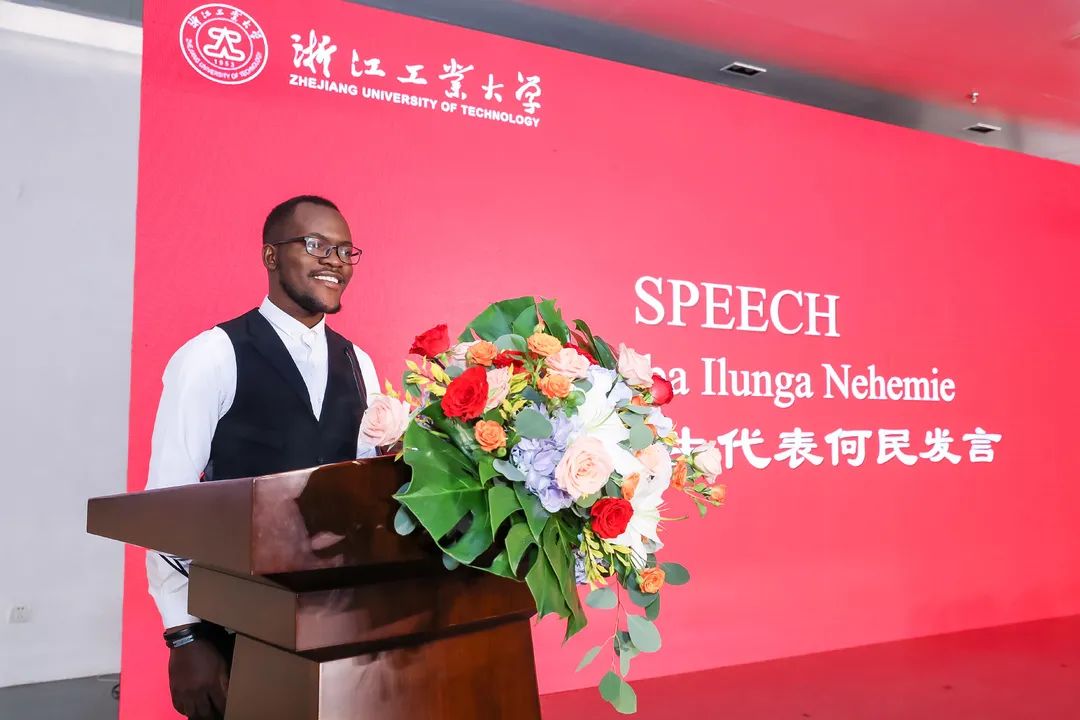 Lunkamba Ilunga Nehemie gave speech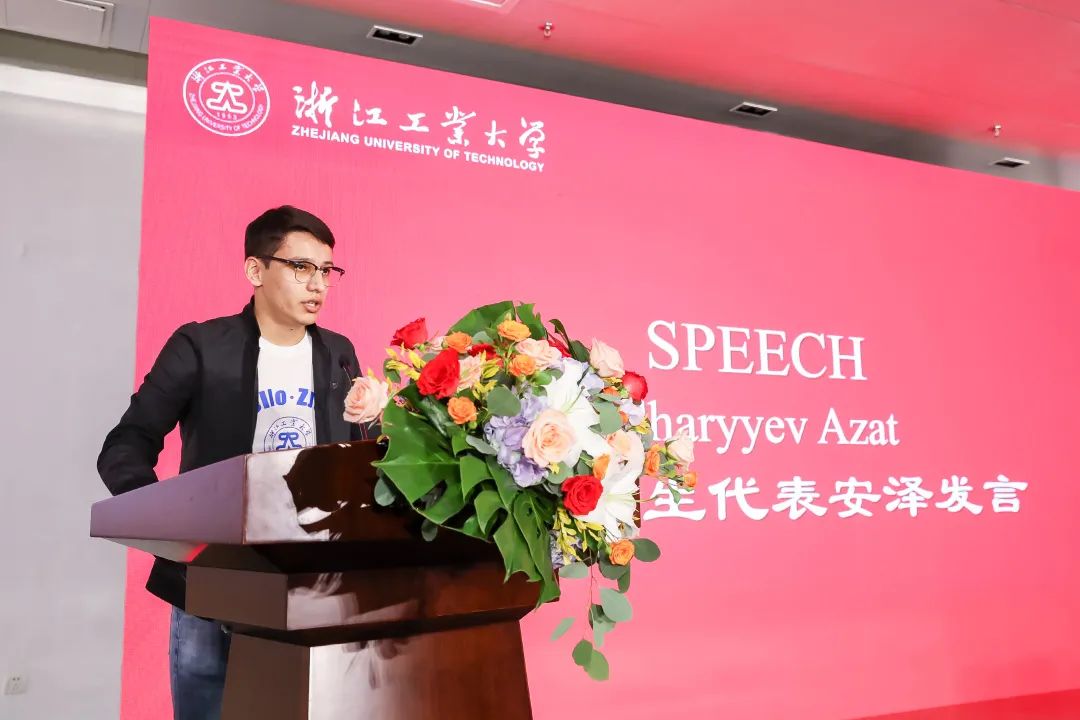 Charyyev Azat gave a speech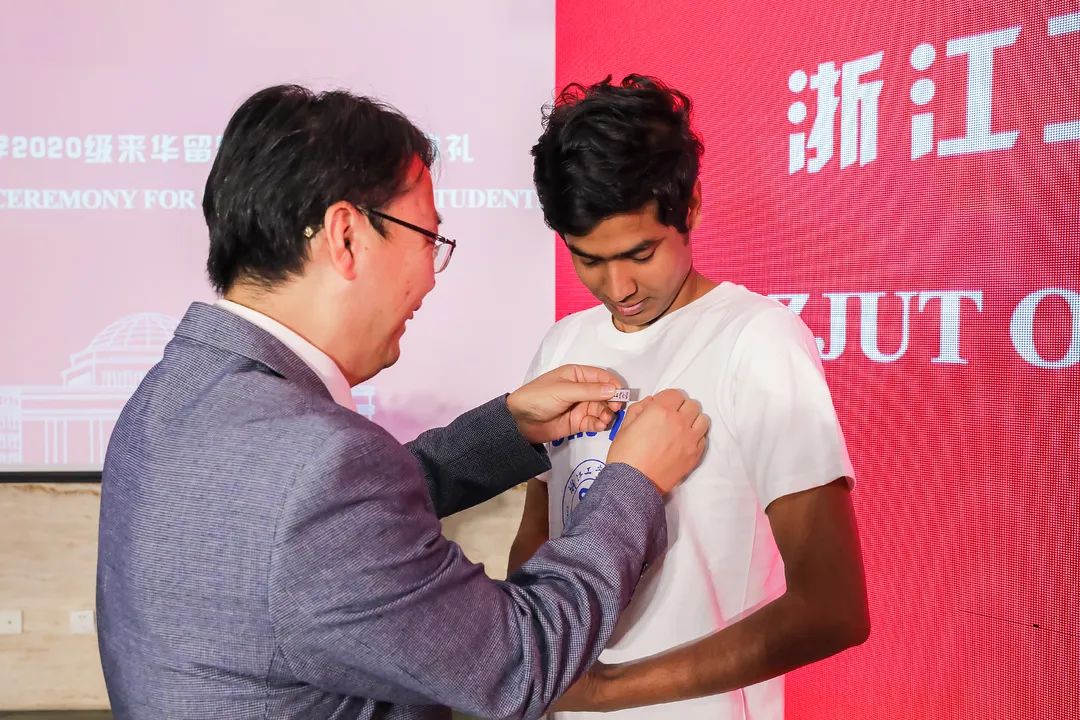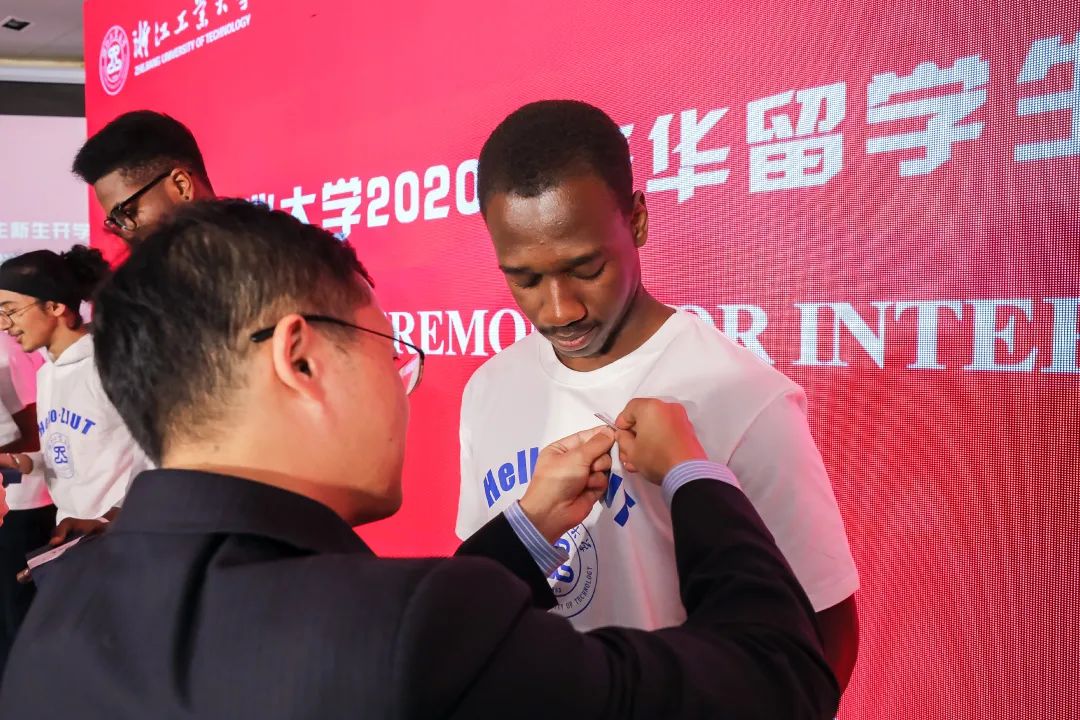 Every freshman wore a school badge. They are ZJUTers.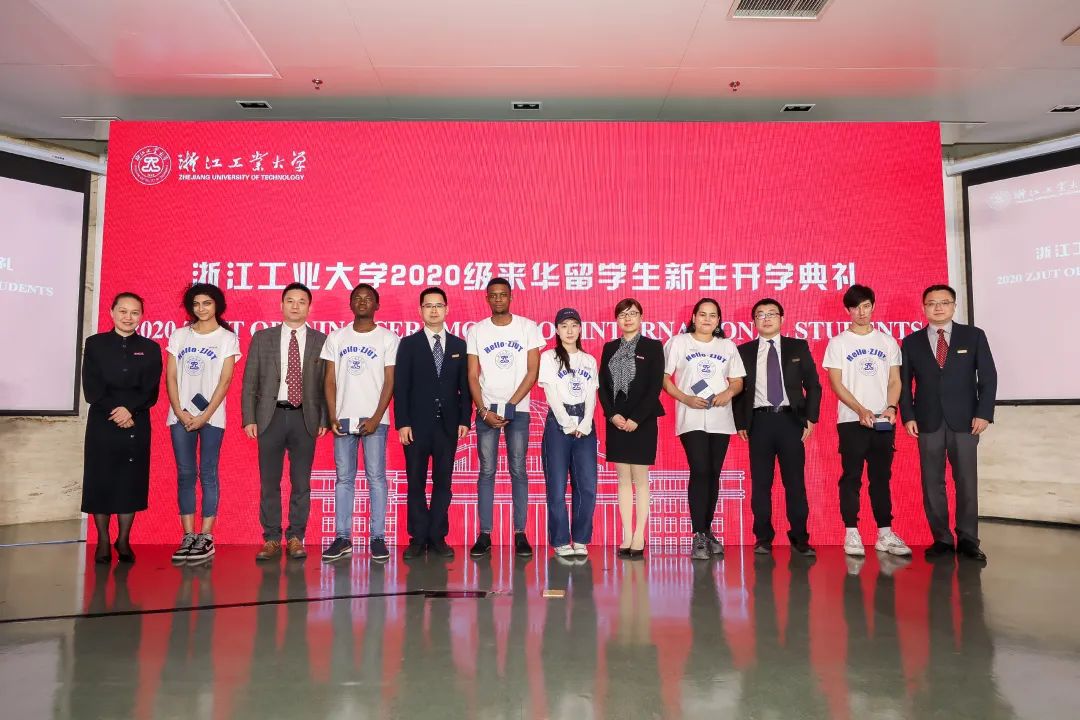 Photo from the opening ceremony
The first ideological and political lesson