Zhejiang University of Technology
Experience the traditional customs of the Chinese nation
On January 2nd, 2020, on the eighth day of the lunar calendar, two student volunteers from ZJUT came to No. 1 Volunteer Service Station in Beishan Street. This is the first activity carried out after the International College and the Lingyin Management Office of the West Lake Scenic Area Management Committee jointly established an "International Student Volunteer Service Practice Base". Under the atmosphere of the festival, volunteers distributed Laba porridge and blessings, talking to the coming citizens, and experienced the traditional customs of the Chinese nation.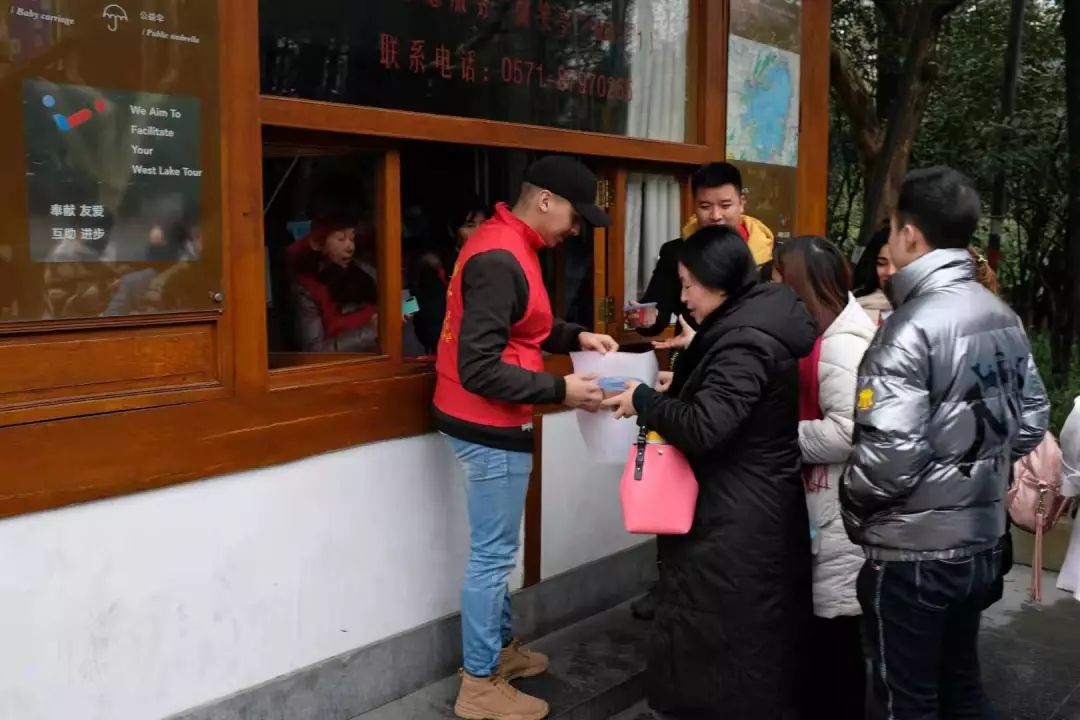 Laba tips
The Laba Festival, a traditional Chinese festival, is commonly known as Laba. The festival is held on the 8th day of the 12th lunar month in the Chinese calendar. The word "La Ba" originated from the Northern and Southern Dynasties. It was also called "La Ri" at that time. It was originally a Buddhist festival. Later it has evolved through generations and has gradually become a well-known folk festival.
In the north, there is a saying that "after Laba is the new year", and Laba means to kick off the New Year. Every Laba Festival, the northern area is busy peeling garlic to make vinegar, soak the garlic, and eat Laba noodles and Laba porridge. In some places, it is customary for trees and flowers to "drink" Laba porridge. All the vestibules, backyards, trees, flowers, and dry roots must be poured with a spoonful of thick Laba porridge. It is said that when it turns to spring, it will not only be lush and vigorous but also have leafy flowers and fruit trees.