Top 10 favorite Chinese dishes for foreigners
When foreigners first come to China, they certainly don't know how to choose from so many Chinese delicacies, so here are ten Chinese dishes that are most popular with foreigners. When you don't know what to eat, you can make a reference.
The first course: Sweet and Sour Pork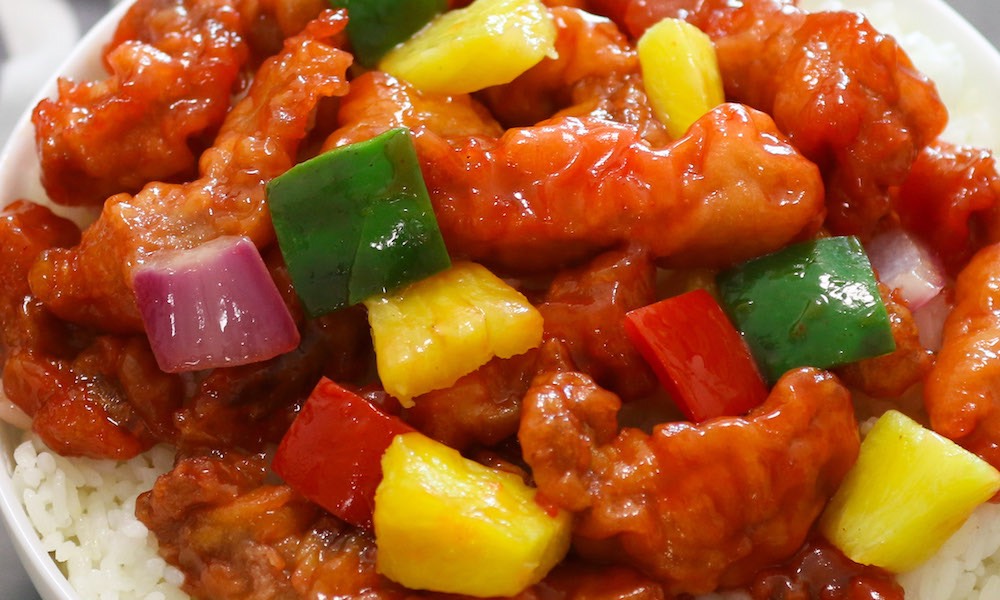 It's not surprising that this dish ranks first. The taste of sweet and sour and the bright and colorful appearance can't be rejected by anyone. Someone said Sweet and Sour Chicken (NO PORK) in the answer. It seems that this dish has been improved very well abroad.
Second course: Gong Bao Chicken
This dish has been mentioned in the answers of respondents from different countries. In China, it is also a must-try classic for many people to eat.
The third course: Spring Roll
It is reasonable for this dish to be selected by foreign friends. It is not difficult to see the influence of Chinese dim sum, especially Cantonese-style snacks, in the hearts of foreigners.
Fourth course: Fried rice with egg
According to legend, during a state visit, Li Hongzhang ordered his chef to cook a dish that Chinese people like to eat and foreigners like to eat. The clever chef went straight to the kitchen, rolled up his sleeves, and made fried rice. This elegant and popular delicacy has been praised by diplomats from various countries.
Fifth Course: Ma Po Bean Curd
Probably no other cuisine can use the spiciness to the extreme like Sichuan cuisine. The current status of Sichuan cuisine is due to a spicy word. Naturally, there is no way to surpass Western food, and foreigners can only admire it while eating.
The sixth course: Dumplings
There is a saying in China: delicious but dumplings. It shows the weight of dumplings in Chinese food. Moreover, there are many changes in dumpling fillings, including the essence of Chinese culture, and it is naturally the most representative dish of China in the eyes of foreigners. In fact, potstickers are also very popular abroad, and the reason should have a lot to do with dumplings.
Seventh course: Won ton Soup
There is absolutely no such meticulous and refreshing method in Western food pasta!
Eighth course: Peking Duck
Because of its extraordinary reputation and long history, it is a dish that all foreigners who come to China will want to eat.
Ninth course: Chow Mein
When a foreign friend wrote Cantonese Chow Mein, I didn't respond at the time. After understanding it, I had to admire the fact that the Guangzhou people did make outstanding contributions to changing the diet of foreigners.
The tenth course: fried shrimps with cashew nuts
Shrimp is rich in nutrients, soft, and easy to digest. It is fried with cashew nuts, which are beneficial to protect the cardiovascular system and prevent cardiovascular diseases. But the shrimps are smooth and tender, and the cashews are crispy. How can Chinese and foreign diners not love them?